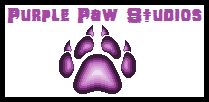 ~ This page is a creation of Purple Paw Studios ~
~~~~~~~~~~~~~~~~~
Basic Info
Full Name
Fenyes the Lemming
Relationship Status
Single
Appearance
Description
Fur:
White and
silver
Eyes:
Cobalt blue
Biographical Info
Personal Info
Occupation
Light Clan soldier
Skills and Abilities
Skills
Skilled w/ scramasax
Abilities
Advanced combat
Ryushusupercat/Fenyes the Lemming (pronounced "FEN-yuh") is a soldier that serves the Light Clan of Celeritas.
Physical Description
A slim lemming who stands a little over three feet tall, Fenyes has a short snout with three whiskers on each side, fairly large, rounded ears that mostly stand upright, and a short, fluffy tail.
His fur is primarily white in color, marked by errant patches of fur that are silver in color. He has a tuft of white fur on his forehead, and his eyes are cobalt blue in color.
History
Abilities
Base Stats
Stamina
Great
Attack
Great
Spcl. Atk
Good
Defense
Average
Spcl. Def
Average
Speed
Great
Reflexes
Great
Magic
Great
Psyche
N/A
Intellect
Great
Other Stats
Eyesight
Good
Hearing
Great
Olfactory
Great
Like the other Light Clan soldiers, Fenyes is a fairly well-rounded fighter, who primarily excels in close-range combat; he wields a scramasax, a fairly short sword with a heavy blade and no hand guard. He is quite fast and agile, able to easily outpace slower opponents and evade their attacks; unfortunately, he is not terribly sturdy, and cannot take too many hits.
Fenyes is an adept Solaramancer as well, and primarily wields offensive, low to mid-tier techniques, such as Holy Slash and Holy Bolts. Being a rodent, he has very hard, sharp teeth, and can deliver a punishing bite.
Light Abilities
Elementless Abilities
Status/Defensive Abilities
Resistances
Fenyes is relatively resistant to the Element of Light. He is also quite agile, able to dodge slow-moving opponents and attacks with ease.
Weaknesses
Fenyes is weak to the Element of Darkness. His defenses aren't anything special, and he can be severely weakened by strong attacks.
Friends and Foes
Friends
Allies
Rivals
Enemies
Personality
Fenyes is a friendly and jovial individual.
Likes
Dislikes
Biggest Fears
Quotes
Notes
His name is the Hungarian word for "bright".
Community content is available under
CC-BY-SA
unless otherwise noted.