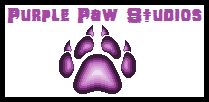 ~ This page is a creation of Purple Paw Studios ~
~~~~~~~~~~~~~~~~~
This page is not completed and is still being written!

Ryushusupercat/Ereshkigal the Nightmare

Biographical Information
Age
Unknown
Relatives
Alias

Project Fallen Series: Nightmare (codename; also called PFS: Nightmare)

Romantic Interests
Panzyr the Destroyer
Physical Description
Species
Unknown
Gender
Female
Description

Fur: Black w/ red markings
Eyes: Red w/ yellow irises
Wings
Horns

Political Alignment and Abilities
Affiliations
U.A.C.S.A
Abilities

Many forms of Mance
Advanced combat
Super speed
Super strength
Flight
Sharp teeth and claws

Super Forms
Other Information
American V.A.
Japanese V.A.
Theme Song(s)
Appearances
Original Creator
Ryushusupercat
Ryushusupercat/Ereshkigal the Nightmare is the third of the Project Fallen series, and the only female. She greatly resembles Panzyr the Destroyer (which makes sense considering she houses some of his DNA), but with feminine features. She is named after the Sumerian goddess of the underworld.
Physical Description
History
Creation
Notable Abilities
Base Stats
Stats
Level
Stamina
10
Attack
9
Spcl. Atk
10
Defense
10
Spcl. Def
10
Speed
10
Reflexes
10
Magic
10
Psyche
0
Intellect
6
Total
85/100
Other Stats
Eyesight
Superior
Hearing
Superior
Olfactory
Superior
Since Ereshkigal has Panzyr's DNA, she has practically all of the same attacks that he does.
Fire Abilities
Ice Abilities
Electric Abilities
Dark/Shadow Abilities
Wind Abilities
Earth Abilities
Dragon Abilities
Elementless/Metal Abilities
Status/Defensive Abilities
HellFyre Abilities
Friends and Foes
Friends
Allies
Rivals
Enemies
Romance
Personality
Ereshkigal is a non-social person, preferring to keep to herself. She is highly suspicious and wary of everyone around her, and will lash out at them if they attempt to talk to her.
Likes
Dislikes
Biggest Fears
Quotes
Notes
See Also
Community content is available under
CC-BY-SA
unless otherwise noted.