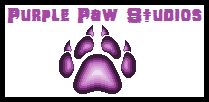 ~ This page is a creation of Purple Paw Studios ~
~~~~~~~~~~~~~~~~~

If living creatures do not know fear, then they do not know limits. They will believe themselves to be above all laws, and will ultimately fall...


— Erebos
Erebos
[[image:|100px|center|]]
Basic Info
Nicknames
The Father of Fear
Appearance
Biographical Info
Personal Info
Occupation
Deity of darkness
Skills and Abilities
Abilities
Advanced combat
Flight
Ryushusupercat/Erebos, the Father of Fear (Erebozu; pronounced "EE-ruh-bose") is a primordial Darkness god and a deity of the Dark Clan of Voidstar. He is considered the origin of all fear that living creatures feel.
Physical Description
History
"Birth"
Erebos was "born" a while after The Elemental Gods were; their powers were used to create him and his "siblings".
Afterwards, he moved from the Hyperverse to Mobius, where he went into hibernation for 100 years. His presence, as well as the presence of Aglibol, Vorhaten, Nyx and Voidstar helped to keep the Elemental Plane of Darkness stable and balanced with the other nine Elemental Planes.
Early Years
Friends and Foes
Friends
Allies
Rivals
Enemies
Romance
Personality
Quotes
Notes
See Also
Theme Songs
Community content is available under
CC-BY-SA
unless otherwise noted.