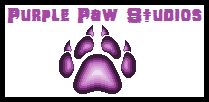 ~ This page is a creation of Purple Paw Studios ~
~~~~~~~~~~~~~~~~~
Basic Info
Full Name
Drakath Firestorm the Lion
Alignment
Lawful Neutral/Good
Relationship Status
Single
Appearance
Description
Fur: Red, dark red and peach
Hair: Dark red
Eyes: Orange
Biographical Info
Relatives
Sir Ghriosai Firestorm - Ancestor that founded the Fire Clan of Fiamme
Akriloth Firestorm - Father, deceased
Unnamed mother
Personal Info
Skills and Abilities
Skills
Leadership skills
Skilled w/ Agni's Flame
Abilities
Great strength
Advanced combat
Powers
Advanced Pyromancy
Scorch
-manipulation
Inferno form
Drakath Firestorm the Lion is the current leader of the Fire Clan of Fiamme.
Physical Description
History
Abilities
Base Stats
Stamina
Great
Attack
Great
Spcl. Atk
Great
Defense
Great
Spcl. Def
Great
Speed
Great
Reflexes
Good
Magic
Superior
Psyche
N/A
Intellect
Great
Other Stats
Eyesight
Great
Hearing
Great
Olfactory
Superior
Fire Abilities
Elementless Abilities
Status/Defensive Abilities
Resistances
Weaknesses
Forms and Fusions
Inferno Drakath
Friends and Foes
Friends
Allies
Rivals
Enemies
Personality
Drakath is truly a lion-hearted individual. Brave and noble, the welfare of his people always comes first. Known to be a bit of a hothead at times, he typically has a jolly disposition. His booming voice is not what one would expect to come from such a lithe and athletically built lion.
Likes
Dislikes
Biggest Fears
Quotes
Notes
Community content is available under
CC-BY-SA
unless otherwise noted.