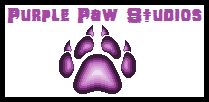 ~ This page is a creation of Purple Paw Studios ~
~~~~~~~~~~~~~~~~~

Ryushusupercat/Doseki the Echidna

Biographical Information
Age
31
Relatives
Romantic Interests
(pending)
Physical Description
Species
Mobian/Echidna
Gender
Male
Description

Fur: Brown w/ peach muzzle
Hair: Black
Eyes: Green

Attire

Cloak
Baggy pants
Boots
Gauntlets
Shoulder belt
Wrappings on dreadlocks

Political Alignment and Abilities
Affiliations
Earth Clan (second-in-command)
Weaponry
Glaive
Abilities

Advanced combat
Geokinesis
Leadership skills (as second-in-command)
Skilled w/ glaive

Super Forms
Other Information
American V.A.
Japanese V.A.
Theme Song(s)
Appearances
Roleplay:The Elemental Wars
Original Creator
Ryushusupercat
Ryushusupercat/Doseki the Echidna (Doseki za Ekiduna; pronounced "doe-SEH-key") is the second-in-command of the Earth Clan of Temblor, serving under Rijuka the Badger.
Physical Description
History
Abilities
Earth Abilities
Elementless Abilities
Status/Defensive Abilities
Friends and Foes
Friends
Allies
Rivals
Enemies
Personality
Likes
Dislikes
Biggest Fears
Quotes
Notes
His name is the Japanese word for "earth and stones".
Community content is available under
CC-BY-SA
unless otherwise noted.