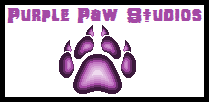 ~ This page is a creation of Purple Paw Studios ~
~~~~~~~~~~~~~~~~~
This page is not completed and is still being written!
Biographical Information
Age
22
Relatives

Future

Arzator the Bobcat

(husband)

Quemado the Squirrel

(son)

Cendres the Bobcat

(daughter)

Kuchoma the Bobirrel

(daughter)

Alias
Dew
Romantic Interests

Arzator the Bobcat

Physical Description
Species
Mobian/Squirrel
Gender
Female
Description

Fur: Red w/ white muzzle and chest
Hair: Dark brown
Eyes: Yellow

Attire

Mahogany vest w/ black trim
Mahogany boots w/ black cuffs
Brown fingerless gloves w/ orange wristbands
Orange bands on upper arms
Orange bands above knees
Earrings
Belt

Political Alignment and Abilities
Affiliations
Fire Clan of Fiamme (scout)
Weaponry
Shortbow
Abilities

Pyrokinesis
Basic combat
Stealth
Skilled w/ shortbow

Other Information
American V.A.
Japanese V.A.
Theme Song(s)
Appearances
Roleplay:The Elemental Wars
Original Creator
Ryushusupercat
Ryushusupercat/Dewyn the Squirrel is a scout that serves the Fire Clan of Fiamme. She is often seen working alongside Rajahdys the Meerkat, her childhood friend.
She is extremely adept at reading sign language, which is crucial for her to be able to communicate with Rajahdys, who was born mute. Dewyn can also translate to others what Rajahdys is saying.
Physical Description
Dewyn has red fur with a white muzzle and chest, dark brown hair and yellow eyes. She has a large, fluffy tail that curls at the tip. Her chest and hips are somewhat full.
She typically wears a mahogany vest with black trim, mahogany boots with black cuffs and brown fingerless gloves that reach up to her elbows with orange bands on them. She also has orange bands on her upper arms and just above her knees, and she wears a belt. She also has an orange ascot and two earrings on her right ear.
History
Abilities
Base Stats
Stats
Level
Stamina
Attack
Spcl. Atk
Defense
Spcl. Def
Speed
Reflexes
Magic
Psyche
Intellect
Total
/100
Other Stats
Eyesight
Hearing
Olfactory
Aside from her Pyrokinesis, Dewyn is also quite stealthy, and is a skilled archer, using a shortbow in combat.
Fire Abilities
Fire Punch

Flame Tail

Heat Up

Fire Spin

Flame Wheel

Heat Stamp

Flame Charge
Elementless Abilities
Status/Defensive Abilities
Friends and Foes
Friends
Allies
Rivals
Enemies
Personality
Likes
Dislikes
Biggest Fears
Quotes
Notes
Her name is the Welsh word for "ember".