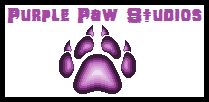 ~ This page is a creation of Purple Paw Studios ~
~~~~~~~~~~~~~~~~~

Ryushusupercat/Devresi the Bearcat

Biographical Information
Age
65
Relatives
Alias

Grandmother Devvy/Dev
Devvy
Dev

Romantic Interests
Physical Description
Species
Mobian/Bearcat
Gender
Female
Description

Fur: Pale yellow w/ white chest
Hair: Silver-gray
Eyes: Green

Attire
Political Alignment and Abilities
Affiliations
Electric Clan of Haeos (civilian)
Weaponry
Walking staff
Abilities

Fulguramancy
Great ranged combat skills despite age
Skilled w/ staff

Other Information
American V.A.
Japanese V.A.
Theme Song(s)
Appearances
Roleplay:The Elemental Wars
Original Creator
Ryushusupercat
Ryushusupercat/Devresi the Bearcat (pronounced "duv-RESS-see") is a civilian of the Electric Clan of Haeos. She was formerly the head soldier, having been replaced by Denatsu the Serval after she retired at the age of 65.
Physical Description
Being in her elder years now, Devresi's fur is tipped with gray, and her long hair is silver-gray as well. Her eyes are still a sharp, bright green color.
She wears a blue hooded cloak with gold trim, blue boots, and a simple light blue dress beneath her cloak.
History
As Head Soldier
In her younger years, Devresi was the head soldier of the Electric Clan, back when it was lead by Vultagg Stormdriver.
Retirement
Age eventually caught up to the bearcat, and she opted to retire, but not before training Denatsu the Serval to take her place.
Abilities
Base Stats
Stats
Level
Stamina
8
Attack
8
Spcl. Atk
10
Defense
8
Spcl. Def
8
Speed
8
Reflexes
7
Magic
10
Psyche
0
Intellect
9
Total
76/100
Other Stats
Eyesight
Good
Hearing
Good
Olfactory
Great
When Devresi was younger, she was renowned for her great fighting ability, and held the title of Head Soldier both with pride and
Although her physical strength declined as she aged, her prowess with ranged and special moves hasn't wavered, making her quite a bit more powerful than she seems.
Electric Abilities
Elementless Abilities
Status/Defensive Abilities
Friends and Foes
Friends
Allies
Rivals
Enemies
Personality
The head soldier back in her days, Devresi has now retired to the quiet life of a civilian, with Denatsu the Serval taking over her role. She's still a tough old bearcat, however, and even trained the younger serval to be the head soldier.
Likes
Dislikes
Biggest Fears
Quotes
"Don't think I'm just a helpless old lady; I was the head soldier back when Vultagg Stormdriver led this clan!"
Notes
Her name is the Turkish word for "circuit".
Community content is available under
CC-BY-SA
unless otherwise noted.