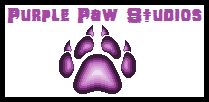 ~ This page is a creation of Purple Paw Studios ~
~~~~~~~~~~~~~~~~~

Ryushusupercat/Demolosse the Devil Dog

Biographical Information
Age
26
Relatives
Alias
Demo
Romantic Interests
Physical Description
Species
Mobian/Devil Dog
Gender
Female
Description

Fur: Black w/ brown muzzle and chest
Hair: Black
Eyes: Red
Silver horns

Attire
Political Alignment and Abilities
Affiliations
Dark Clan of Voidstar (summoner)
Weaponry
Abilities

Spectramancy
Summoning
Advanced combat

Other Information
American V.A.
Japanese V.A.
Theme Song(s)
Appearances
The Elemental Wars
Original Creator
Ryushusupercat
Ryushusupercat/Demolosse the Devil Dog is a summoner that serves the Dark Clan of Voidstar. Her main Summon is a Hellhound named Hallifax.
Physical Description
She greatly resembles an anthropomorphic Houndoom, except she has ears.
History
Abilities
Base Stats
Stats
Level
Stamina
Attack
Spcl. Atk
Defense
Spcl. Def
Speed
Reflexes
Magic
Psyche
Intellect
Total
/100
Other Stats
Eyesight
Hearing
Olfactory
Dark Abilities
Elementless Abilities
Status/Defensive Abilities
This is Demolosse's main Summon; a male Hellhound that goes by the name of Hallifax. He resembles a black and red Mightyena with strange, angular horns and bat wings, as well as blue and yellow eyes and a thin, pointed tail.
Friends and Foes
Friends
Allies
Rivals
Enemies
Personality
Demolosse has been known to be a bit flirty, but she also possesses a quick wit and temper. She treats Hallifax the Hellhound, her main Summon, like an actual pet, giving him treats and cuddling him, which shows just how much they've bonded. She also allows him to roam wherever he pleases, although he's usually never far from his master.
She has a soft spot for creatures that most others would find to be hateful or dangerous; an example of one of these creatures is Grunt the Metal Head.
Likes
Dislikes
Biggest Fears
Quotes
Notes
Her name is the French name of the Pokémon Houndoom. She also greatly resembles this Pokémon.
Community content is available under
CC-BY-SA
unless otherwise noted.