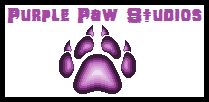 ~ This page is a creation of Purple Paw Studios ~
~~~~~~~~~~~~~~~~~
This page is not completed and is still being written!

Ryushusupercat/Cysero the Jackal

Biographical Information
Age
19
Relatives
Alias
Romantic Interests
Serenity the Genet (rumored)
Physical Description
Species
Solian/Jackal
Gender
Male
Description

Fur: Brown
Hair: Dark umber
Eyes: Green

Attire
Political Alignment and Abilities
Affiliations
Sol Freedom Fighters
Weaponry
Abilities

Advanced combat
Weapons expertise
Many forms of Mance

Other Information
American V.A.
Japanese V.A.
Theme Song(s)
Appearances
Original Creator
Ryushusupercat
Ryushusupercat/Cysero the Jackal (Cysero za Jakaru) is the Sol Dimension counterpart to Albus the Cat. He appears only in the Sol Incident.
Physical Description
Cysero's appearance is very similar to Albus', despite the species difference; they are both thin and lanky, with messy hair (Cysero's hair completely hides his eyes, however). Cysero's fur and hair is also colored differently; his hair is a very dark brown, with lighter brown fur.
His outfit is quite different. It is based upon the outfit of Cysero from DragonFable.
History
The Mad Magical Weaponsmith
As a weaponsmith, Cysero created many different kinds of weapons, ranging from the unusual to the fearsome, even ones that are laughable in appearance (but certainly not laughable in terms of power).
Such creations include;
Staff of Unsqueakable Farce - Also in sword, wand, mace or dagger variant
Holy Smackerel - A sword that does both Holy and Water damage, but the blade looks just like a mackerel fish!
Cysero's Hamsterclysm - A powerful wand that is powered by hamsters (literally). Besides channeling the user's magic, it can unleash a storm of hamsters in an attack called "Hamstorm".
| | |
| --- | --- |
| Stats | Level |
| Stamina | 9 |
| Attack | 10 |
| Defense | 8 |
| Speed | 8 |
| Reflexes | 9 |
| Magic | 10 |
| Psyche | 0 |
| Intellect | 9 |
| Total | 63/80 |
Cysero is a powerful Mancer. However, he tends to use different weapons unlike his Mobius Prime counterpart, who uses just one. Cysero is a weaponsmith, but in his spare time, he builds other strange things, or enchants random objects (such as sandwiches, lava lamps, etc.). He is often called, "The Mad Magical Weaponsmith" (just like DragonFable's Cysero).
Friends and Foes
Friends
Allies
Rivals
Foes
Personality
Cysero is hardly serious; he's crazy and wild, prone to saying rather strange things. However, he actually does get serious if he's in the middle of a fight. It is practically impossible to make Cysero angry; he's too good-natured and friendly. He still greatly dislikes Eggman Nega, though.
Likes
Dislikes
Eggman Nega
Virtually nothing else
Biggest Fears
His friends dying/getting hurt
Quotes
"Uh, let me know if something eats either of your feet!" - Inside the pet store he helps run part-time, after one of the animals escaped
Notes
Cysero gets his name and personality from the character of the same name in the DragonFable and AdventureQuest RPG's.
Cysero the Jackal represents User:Ryushusupercat's love for both AE (Artix Entertainment) and Cysero (who is her favorite character, after Artix Krieger and Warlic).
Both Cysero the Jackal and Serenity the Genet are rather unusual due to the fact that they are both the same gender as their Mobius Prime counterparts, unlike most other Solians.
Community content is available under
CC-BY-SA
unless otherwise noted.