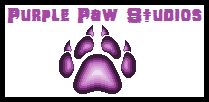 ~ This page is a creation of Purple Paw Studios ~
~~~~~~~~~~~~~~~~~
Basic Info
Full Name
Crescita the Gymnure
Nicknames
Cres - pronounced "Kress"
Cressie
Appearance
Description
Fur:
Shiny shamrock
and white
Hair:
Smoky topaz
Eyes:
Sea serpent
Biographical Info
Current Residence
The Great Forest
Personal Info
Occupation
Nature Clan battle magess
Skills and Abilities
Abilities
Energy-based combat
Ryushusupercat/Crescita the Gymnure is a battle magess that serves the Nature Clan of Mokuhana. She is the sister of Crestere and Crecemento the Gymnures, and is the youngest out of all three.
Physical Description
A fairly slender gymnure who stands at average Mobian height, Crescita has a fairly long and tapered snout with three whiskers on each side, medium-sized, rounded ears that stand upright, and a fairly long, rat-like tail. She also has some rather blunt, quill-like extensions on either side of her head and on the back of it.
Her fur is primarily shiny shamrock in color, with a white throat, chest and stomach. Her hair, which is cut fairly short and is rather messy, is smoky topaz in color, and her eyes are sea serpent in color.
History
Childhood
Abilities
Base Stats
Stamina
Good
Attack
Average
Spcl. Atk
Superior
Defense
Average
Spcl. Def
Average
Speed
Great
Reflexes
Great
Magic
N/A
Psyche
Superior
Intellect
Great
Other Stats
Eyesight
Good
Hearing
Great
Olfactory
Superior
As a battle magess, Crescita excels at dealing large amounts of Elemental/energy-based damage in a short amount of time, bursting down fragile opponents before they get a chance to touch her. She needs to rely on this strategy quite a bit, however, as she is fragile; any opponent who can get past her onslaught and retaliate with strong attacks of their own will be able to overwhelm her.
She is also quite fast, however, and this helps her evade slow opponents, ensuring they cannot get close enough to attack her; this also helps her dodge any slow-moving ranged attacks from her enemy.
She is a highly adept Florokinetic, and primarily uses mid to high-level techniques of the Nature Element, such as Leaf Blade and Frenzy Plant.
Strengths/Resistances
Crescita is relatively resistant to the Elements of Nature and Earth (her Nature resistance is somewhat higher, however). She is also quite agile, able to dodge slow-moving opponents and attacks with ease.
Weaknesses
Crescita is weak to the Elements of Poison, Fire and Wind. Her defenses are subpar, forcing her to rely on her agility to survive.
Friends and Foes
Friends
Allies
Rivals
Enemies
Personality
Bubbly and somewhat naive.
Likes
Dislikes
Biggest Fears
Quotes
Notes
Her name is the
Community content is available under
CC-BY-SA
unless otherwise noted.