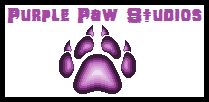 ~ This page is a creation of Purple Paw Studios ~
~~~~~~~~~~~~~~~~~
You may be looking for Cinos the Hedgehog or Cinos the megahog.
Biographical Information
Age
Unknown (most likely +100,000)
Relatives
Alias

The King of Beasts
The Protector of Mobius

Physical Description
Species
Werehog
Gender
Male
Description

Fur: Dark blue w/ tan chest and muzzle
Eyes: Red
Long horns
Big wings
Spikes

Political Alignment and Abilities
Affiliations
Abilities

Advanced combat
Flight
Super strength (on par with Knuckles)
High level of intelligence
Many forms of Mance

Super Forms
ApocalyptiCinos
Other Information
American V.A.
Ian McKellen
Japanese V.A.
 ???
Theme Song(s)
Fear Factory - Supernova
Appearances
Original Creator
Ryushusupercat
Ryushusupercat/Cinos the Werehog is the Protector of Mobius, as well as the King of Beasts.
History
Early Years
Starting a Family
Living in the Great Forest
Other Appearances
| | |
| --- | --- |
| Stats | Level |
| Stamina | 10 |
| Attack | 10 |
| Defense | 10 |
| Speed | 7 |
| Reflexes | 8 |
| Magic | 10 |
| Psyche | 0 |
| Intellect | 10 |
| Total | 65/80 |
Cinos has extremely advanced strength, advanced combat abilities, and is quite fast despite his size (nowhere near as fast as Sonic, however). He is highly intelligent and harbors vast knowledge of Mobius, its surrounding dimensions and such.
Weaknesses
Although his primary Elemental alignment is unknown, he has a weakness to Electricity, Dark and Earth-aligned attacks (even though he can use these Elements), most likely because his sub-Alignment is Wind.
Forms and Fusions
Cinos has a super form called ApocalyptiCinos. In this form, his blue fur turns deep gold, and an electric aura surrounds him, and he gets red, scar-like markings all over his body. His strength and agility increases nearly tenfold. He can also use SpectralBeam without losing stamina. ApocalyptiCinos is the only one who is strong enough to defeat Seven-Heads Serpentius, the super form of Lord Serpentius. However, when Serpentius attacked Mobius while Sonic was living there, Cinos and Sonic team up to stop Serpentius.
Personality
Despite his fearsome and monstrous appearance, Cinos is highly intelligent, and a kind-hearted, brave and noble protector. Cinos would gladly risk his life to save someone. However, he despises arrogant and cruel-hearted people, namely Robotnik and Lord Serpentius.
Likes
Dislikes
Biggest Fears
Quotes
Notes
The name "ApocalyptiCinos" is a combination of "Apocalyptic" and "Cinos", of course.
"Cinos" spelled backwards is "Sonic". (Duh :P)
Cinos is usually depicted as a quadruped (four-legged), but he occasionally switches to bipedal (two-legged) mode, especially when in his super form.
Community content is available under
CC-BY-SA
unless otherwise noted.