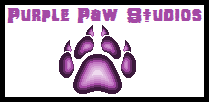 ~ This page is a creation of Purple Paw Studios ~
~~~~~~~~~~~~~~~~~
This page is not completed and is still being written!

Ryushusupercat/Chet the Hawk

Biographical Information
Age
Relatives
Alias
Romantic Interests
Physical Description
Species
Mobian/Hawk
Gender
Male
Description

Feathers: Blue
Beak: Yellow
Eyes: Orange

Attire
Political Alignment and Abilities
Affiliations
The Trolls
Abilities

Super speed (as fast as Jet)
Advanced combat
Flight
Aerokinesis
Chaos powers

Super Forms
(pending)
Other Information
American V.A.
Japanese V.A.
Theme Song(s)
Appearances
Original Creator
Ryushusupercat
Ryushusupercat/Chet the Hawk is a Troll and a blue recolor of Jet the Hawk.
Physical Description
History
Abilities
Wind Abilities
Elementless Abilities
Status/Defensive Abilities
Forms and Fusions
Friends and Foes
Friends
Allies
Rivals
Enemies
Romance
Being a womanizer and a chauvinist, none of Chet's relationships with woman are romantic in the slightest; his only goal is to sleep with, use and abuse any girl he so chooses.
Personality
Much like Toxic the Hedgehog, Chet is a well-known womanizer and chauvinist. He frequently aids Toxic with tormenting Dinah the Hedgehog (who is Dismal's female counterpart). He also has a habit of attempting to persuade other male characters to be like him, saying that "Women need to know their place, and that place is as the property of us men!"
Yet he is fully capable of being seductive in order to get what he wants.
Likes
Hot girls
Tormenting Dinah
Dislikes
Biggest Fears
Quotes
Notes
Community content is available under
CC-BY-SA
unless otherwise noted.