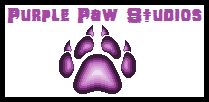 ~ This page is a creation of Purple Paw Studios ~
~~~~~~~~~~~~~~~~~

Ryushusupercat/Cheng Qilin

Biographical Information
Age
Unknown
Relatives

Future

Chi Sigbin (future wife)
??? Silgibin (future son)
??? Silgibin (future daughter)

Alias
Chen
Romantic Interests
Chi Sigbin
Physical Description
Species
Qilin
Gender
Male
Description

Fur:
Hair:
Eyes:
Horns
Long whiskers

Attire
Political Alignment and Abilities
Affiliations
The Cryptid Community of Dark Forest (soldier)
Weaponry
Abilities

Advanced combat
Pyromancy
Great strength

Other Information
American V.A.
Japanese V.A.
Theme Song(s)
Appearances
Roleplay:Cryptid Chaos
Original Creator
Ryushusupercat
Ryushusupercat/Cheng Qilin is a soldier of the Dark Forest community.
Physical Description
Cheng resembles a large, anthropomorphic lion, but with goat hooves, a dragon's tail, and antlers. He also has Chinese dragon whiskers.
History
Under Construction.
Abilities
Base Stats
Stats
Level
Stamina
10
Attack
10
Spcl. Atk
6
Defense
10
Spcl. Def
9
Speed
7
Reflexes
7
Magic
10
Psyche
0
Intellect
9
Total
78/100
Other Stats
Eyesight
Superior
Hearing
Great
Olfactory
Great
Being a Qilin, Cheng is capable of manipulating fire; he uses his through Mance.
Fire Abilities
Elementless Abilities
Status/Defensive Abilities
Immunities/Resistances
He is fully immune to Fire-aligned attacks, and is resistant to Nature-aligned attacks.
Weaknesses
Being Fire-aligned, he is weak to Water, Ice and Earth attacks.
Friends and Foes
Friends
Allies
Rivals
Enemies
Romance
Personality
Likes
Dislikes
Biggest Fears
Quotes
Notes
The fact that his name is Chinese and that he is also fluent in Chinese coincides with the fact that the qilin hails from China.
See Also
Community content is available under
CC-BY-SA
unless otherwise noted.