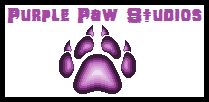 ~ This page is a creation of Purple Paw Studios ~
~~~~~~~~~~~~~~~~~

Ryushusupercat/Cemegol the Coati

Biographical Information
Age
26
Relatives
Saure the Coati (younger sister)
Alias
Romantic Interests
Physical Description
Species
Mobian/Coati
Gender
Male
Description

Fur: Light purple w/ dark purple markings, and peach muzzle and chest
Hair: Black
Eyes: Green

Attire
Political Alignment and Abilities
Affiliations
Poison Clan of Dantamu
Weaponry
Staff
Abilities

Advanced combat
Advanced Venomancy
Skilled w/ staff

Other Information
American V.A.
Japanese V.A.
Theme Song(s)
Appearances
The Elemental Wars
Original Creator
Ryushusupercat
Ryushusupercat/Cemegol the Coati (pronounced "SEH-muh-gole") is a battle mage that serves the Poison Clan of Dantamu. He is the older brother of Saure the Coati.
Physical Description
History
Abilities
Poison Abilities
Elementless Abilities
Status/Defensive Abilities
Friends and Foes
Friends
Poison Clan of Dantamu -

Saure the Coati - Although they usually get along, their relationship is often on tenterhooks due to Cemegol's incessant worrying over Saure, as well as his antagonistic demeanor towards practically every male that interacts with his younger sister.
Allies
Rivals
Enemies
Personality
Cemegol is known to be overprotective of his younger sister Saure, being suspicious and antagonistic towards almost every male that interacts with her.
Likes
Dislikes
Biggest Fears
Quotes
"Saure, you know I only worry because I care about you..."
Notes
His name is the Welsh word for "chemical".
Community content is available under
CC-BY-SA
unless otherwise noted.