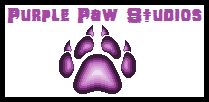 ~ This page is a creation of Purple Paw Studios ~
~~~~~~~~~~~~~~~~~
Basic Info
Full Name
Boltahe the Stoat
Appearance
Description
Fur:
Sunglow
and vanilla
Hair:
Dark goldenrod
Eyes:
Robin Egg Blue
Biographical Info
Personal Info
Occupation
Electric Clan's head assassin
Skills and Abilities
Skills
Skilled w/ dagger
Skilled w/ throwing knives
Abilities
Advanced combat
Stealth
Weaponry
Dagger
Throwing knives
Ryushusupercat/Boltahe the Stoat (pronounced "BAHL-tuh-hay") is the head assassin that serves the Electric Clan of Haeos.
Physical Description
Boltahe is a decently curvy stoat who stands at average Mobian height. She has a relatively short snout that tapers to a point, fairly large and rounded ears that are tufted at the end, and a medium length tail that is somewhat bushy.
Her fur is primarily sunglow in color, with a vanilla-colored muzzle and chest, while her hair, which hangs a good few inches past her shoulders and curls up at the bottom, is dark goldenrod in color; the hair on top of her head also curls up slightly. Her eyes are Robin Egg Blue in color.
She wears a cerulean vest, cerulean boots with a silver stripe, cerulean fingerless gloves with brown trim, a silver earring on her right ear, a belt and a silver choker collar. She keeps her throwing knives hidden inside of her vest.
History
Childhood
Abilities
Base Stats
Stamina
Great
Attack
Great
Spcl. Atk
Good
Defense
Average
Spcl. Def
Average
Speed
Great
Reflexes
Great
Magic
N/A
Psyche
Great
Intellect
Great
Other Stats
Eyesight
Great
Hearing
Superior
Olfactory
Good
Electric Abilities
Elementless Abilities
Status/Defensive Abilities
Resistances
Boltahe is relatively resistant to the Elements of Electricity and Wind (her Electricity resistance is somewhat higher, however).
Weaknesses
Boltahe is weak to the Elements of Water and Earth.
Friends and Foes
Friends
Allies
Rivals
Enemies
Personality
A serious and militaristic type, many say that Boltahe would have been a great soldier, but she preferred the assassin's life. While she normally prefers to get the job done as soon as possibly, if her target happens to be a particularly foul-hearted person, she will (quite cruelly) toy with them before disposing of them.
Likes
Dislikes
Biggest Fears
Quotes
"Eye for an eye."
Notes
Her name is the Filipino word for "voltage".
Gallery
Community content is available under
CC-BY-SA
unless otherwise noted.