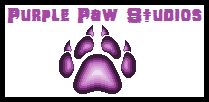 ~ This page is a creation of Purple Paw Studios ~
~~~~~~~~~~~~~~~~~
Basic Info
Full Name
Berugu the Beetle
Species
Mobian/Elephant Beetle
Relationship Status
Single
Appearance
Description
Chitin:
Bole
and
brown yellow
Eyes:
Ceil
Biographical Info
Personal Info
Occupation
Earth Clan knight
Skills and Abilities
Skills
Skilled w/ quarterstaff
Abilities
Hand-to-hand combat
Geokinesis
High physical strength
Ryushusupercat/Berugu the Stag Beetle (pronounced "beh-ROO-goo") is a knight that serves the Earth Clan of Temblor.
Physical Description
A stocky and well-built beetle who stands a good bit over three feet tall, Berugu has a short, blunted snout, a large, chitinous horn on top of his head, as well as two smaller ones on either side of his head, relatively small, thick protrusions on his lower jaw, and blunted spikes on his thick forearms. The 'openings' in his chitin are visible near his elbows, neck, wrists, fingers, and knees, making it look like he is wearing a suit of armor across most of his body.
His chitin is primarily bole in color, with a brown yellow throat, chest, and stomach. He has no hair on his head, and his eyes are ceil in color.
His outfit consists of a pair of leather pauldrons, a leather gorget, somewhat baggy pants, and combat boots.
History
Abilities
Base Stats
Stamina
Great
Strength
Great
Energy
Poor
Durability
Great
Resistance
Good
Speed
Good
Reflexes
Average
Magic
N/A
Kinesis
Good
Intellect
Good
Other Stats
Eyesight
Good
Hearing
Good
Olfactory
Good
As a knight, Berugu has incredible physical strength, able to easily overwhelm weaker foes with sheer force. He wields a quarterstaff in combat, and this gives him a bit of extra reach in a fight; it is also quite sturdy and heavy, and can deal a staggering blow to unprepared enemies.
He is quite durable, primarily thanks to his thick, almost rock-like chitin, and excels in the realm of close-quarters combat. He is also a decently proficient geokinetic, yet generally uses physical, melee-range attacks of the Earth Element. Being a type of rhinoceros beetle (an elephant beetle, to be precise), much of his strength is concentrated in his upper body, and this allows him to toss lightweight foes with his horn.
Strengths/Resistances
Berugu is relatively resistant to the Elements of Earth and Electricity (his Earth resistance is somewhat higher, however). Being a knight, he is also better at tanking damage than his more fragile comrades.
Weaknesses
Berugu is weak to the Elements of Wind and Water. His speed and agility are only average, therefore much faster opponents can run circles around him. As he tends to rely on melee-range attacks, opponents who can reliably attack from afar will easily wear him down.
Friends and Foes
Friends
Allies
Rivals
Enemies
Personality
Likes
Dislikes
Biggest Fears
Quotes
Notes
His name is the
Community content is available under
CC-BY-SA
unless otherwise noted.