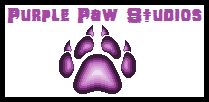 ~ This page is a creation of Purple Paw Studios ~
~~~~~~~~~~~~~~~~~
Basic Info
Full Name
Athena the Quetzal
Species
Mobian/Resplendent Quetzal
Appearance
Biographical Info
Personal Info
Skills and Abilities
Abilities
Advanced combat
Flight
Powers
Aerokinesis
Cryokinesis
Ryushusupercat/Athena the Quetzal is a member of The Air Raiders, an all-female group of Mobian birds.
Physical Description
Athena is a slender and quite beautiful quetzal who stands at average Mobian height. Her slightly iridescent feathers are primarily malachite in color, while her stomach and chest are Alizarin crimson. Her long tail is also malachite, while her hair, which reaches to her shoulders, is jade in color. Her eyes are turquoise, and her beak is amber.
History
Base Stats
Stamina
Attack
Spcl. Atk
Defense
Spcl. Def
Speed
Reflexes
Magic
Psyche
Intellect
Other Stats
Eyesight
Hearing
Olfactory
Resistances
Weaknesses
Friends and Foes
Friends
Allies
Rivals
Enemies
Personality
A regal and slightly vain quetzal, Athena seems to hold a faint air of superiority about her. This is not to say she in incapable of compassion, however; she is also highly loyal to The Air Raiders.
Likes
Dislikes
Biggest Fears
Quotes
Notes
See Also
Community content is available under
CC-BY-SA
unless otherwise noted.