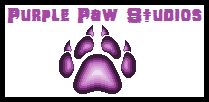 ~ This page is a creation of Purple Paw Studios ~
~~~~~~~~~~~~~~~~~

Ryushusupercat/Arminius D'Castelle

Biographical Information
Age
25
Relatives
Adolph D'Castelle (Mobius Prime counterpart)
Alias
Armin
Romantic Interests
Ballista Rabbot
Physical Description
Species
Moebian/Coyote
Gender
Male
Description

Fur: Brown w/ lighter face and chest
Hair: Dark mahogany
Eyes: Green

Attire
Political Alignment and Abilities
Affiliations
Moebian Liberation Army
Weaponry
Abilities

Advanced combat
Skilled w/ sword
Skilled w/ firearms
Leadership skills
Cryokinesis
Solarakinesis

Super Forms
Other Information
American V.A.
Japanese V.A.
Theme Song(s)
Appearances
Original Creator
Ryushusupercat
Ryushusupercat/Arminius D'Castelle (pronounced "ar-MEE-nee-us") is the Moebian counterpart of Adolph D'Castelle.
Physical Description
History
Abilities
Just like Adolph, Arminius is a skilled fighter, who uses the same weapons as his Mobius Prime counterpart. However, Arminius uses Cryokinesis and Solarakinesis rather than Pyrokinesis and Spectrakinesis.
Ice Abilities
Electric Abilities
Light Abilities
Elementless/Metal Abilities
Status/Defensive Abilities
Forms/Fusions
Friends and Foes
Friends
Allies
Rivals
Enemies
Personality
Unlike Adolph, who is cruel, Arminius is kind. He does, however, share some personality aspects with his Prime counterpart; intellect, leadership skills, and a deep sense of loyalty.
Likes
Dislikes
Biggest Fears
Quotes
Notes
A 1st-century ruler of the Cherusci who led a rebellion against the Roman Empire was named Arminius.
See Also
Community content is available under
CC-BY-SA
unless otherwise noted.