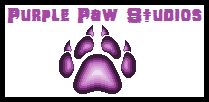 ~ This page is a creation of Purple Paw Studios ~
~~~~~~~~~~~~~~~~~
Biographical Information
Age
26
Relatives
Alias
Romantic Interests
(pending)
Physical Description
Species
Mobian/Hedgehog
Gender
Female
Description

Fur: Ice blue w/ white muzzle and chest and blue quill-tips
Hair: Tipped w/ blue
Eyes: Green

Attire

Black tube top w/ silver design and dark purple bottom
Silver choker collar
Earrings
Purple fingerless gloves w/ darker purple cuffs
Purple vest w/ darker purple trim
Belt
Silver arm bands
Silver leg bands
Purple boots w/ darker purple cuffs

Political Alignment and Abilities
Affiliations
Ice Clan of Kyanos (soldier)
Weaponry
Longbow
Abilities

Cryokinesis
Advanced combat
Skilled w/ longbow

Other Information
American V.A.
Japanese V.A.
Theme Song(s)
Appearances
Roleplay:The Elemental Wars
Original Creator
Ryushusupercat
Ryushusupercat/Arktilises the Hedgehog (Akutiriisiisu za Hejjihoggu; pronounced "ARK-tih-LEE-sees") is a soldier that serves the Ice Clan of Kyanos.
Physical Description
Arktilises has ice blue fur with darker blue quill tips, and a white muzzle and chest. Her hair is the same color as her fur, with the same darker blue tips that her quills have. She has green eyes. She has a fairly small chest, but shapely hips and a slightly thin waist.
She wears a purple vest with darker purple trim and a black tube top below that. The tube has a silver design on the bottom, with a dark purple band below that. She wears purple boots with darker purple cuffs and purple fingerless gloves with darker purple cuffs. She also has silver-colored bands directly above her elbows and knees, and a few earrings; two on her right ear and one on her left. She also wears a belt and a silver choker collar.
History
Abilities
Base Stats
Stats
Level
Stamina
9
Attack
8
Spcl. Atk
8
Defense
7
Spcl. Def
7
Speed
8
Reflexes
8
Magic
0
Psyche
10
Intellect
9
Total
74/100
Other Stats
Eyesight
Superior
Hearing
Superior
Olfactory
Great
She uses a bow and arrow as her weapon of choice, and like all IceClan archers, her arrows are Ice Arrows, and they freeze things on contact.
Ice Abilities
Elementless Abilities
Status/Defensive Abilities
Friends and Foes
Friends
Allies
Rivals
Enemies
Personality
She isn't the most talkative person, and tends to maintain a stern, serious demeanor. However, she tends to become nervous and flustered when confronted with any form of intimacy.
Likes
Dislikes
Biggest Fears
Quotes
Notes
Her name is the Estonian word for "arctic".
Community content is available under
CC-BY-SA
unless otherwise noted.