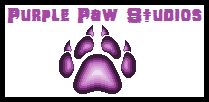 ~ This page is a creation of Purple Paw Studios ~
~~~~~~~~~~~~~~~~~
Basic Info
Full Name
Ardente the Stoat
Relationship Status
Single
Appearance
Description
Fur:
Scarlet
,
Persian plum
, and
sandy tan
Hair:
Black
Eyes:
Selective yellow
Biographical Info
Personal Info
Occupation
Fire Clan soldier
Skills and Abilities
Skills
Skilled w/ baselard
Abilities
General melee combat expertise

Ryushusupercat/Ardente the Stoat (pronounced "ahr-DEN-tay") is a soldier that serves the Fire Clan of Fiamme. He is the brother of Incendie the Stoat.
Physical Description
A fairly slender stoat who stands a little bit over three feet tall, Ardente has a short muzzl with a triangular nose, somewhat small, rounded ears that are tufted at the tips, and a relatively short, slender tail.
His fur is primarily scarlet in color, with a sandy tan muzzle, chest and stomach; the tip of his tail is also Persian plum in color. His hair, which is shoulder length and rather messy, is black in color, and his eyes are selective yellow in color.
History
Childhood
Base Stats
Stamina
Great
Strength
Great
Energy
Good
Durability
Average
Resistance
Average
Speed
Great
Reflexes
Great
Magic
Good
Kinesis
N/A
Intellect
Good
Other Stats
Eyesight
Great
Hearing
Great
Olfactory
Great
Like the other Fire Clan soldiers, Ardente is a fairly well-rounded fighter, who primarily excels in close-range combat; he wields a baselard as his weapons of choice. His physical training has kept him fit, and also given him a respectable measure of physical strength.
Ardente is a fairly adept Pyromancer as well, and primarily wields offensive, low to mid-tier techniques of the Fire Element, such as Gatling Fire and Inferno Slash. Being a stoat, he has sharp teeth and strong jaws, allowing him to deliver punishing bites that can also be infused with fire.
Strengths/Resistances
Ardente is relatively resistant to the Elements of Fire and Nature (his Fire resistance is somewhat higher, however). He is also quite agile, able to dodge slow-moving opponents and attacks with ease. Hot, dry weather strengthens his pyromancy to some degree.
Weaknesses
Ardente is weak to the Elements of Ice, Earth and Water. His defenses aren't anything special, therefore he mostly relies on his agility to try and evade potentially devastating attacks. Cold and/or rainy weather also severely dampens his pyromancy.
Friends and Foes
Friends
Allies
Rivals
Enemies
Family
Romance
Personality
Positive Traits
Negative Traits
Neutral Traits
Quotes
Notes
His name is the Galician/Italian word for "burning".
Gallery
Community content is available under
CC-BY-SA
unless otherwise noted.