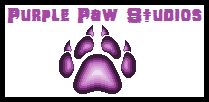 ~ This page is a creation of Purple Paw Studios ~
~~~~~~~~~~~~~~~~~
Basic Info
Full Name
Alikabok the Hyena
Species
Mobian/Brown Hyena
Appearance
Description
Fur:
Grullo
and
beaver
Hair:
Black
Eyes:
Bittersweet shimmer
Biographical Info
Personal Info
Occupation
Earth Clan scout
Skills and Abilities
Skills
Skilled w/ shortbow
Abilities
Hit-and-run combat
Stealth
Ryushusupercat/Alikabok the Hyena (pronounced "uh-LEE-kuh-bahk") is a scout that serves the Earth Clan of Temblor. He is the twin brother of Razpoka the Hyena.
Physical Description
A lean hyena who stands a fair bit over three feet tall, Alikabok has a somewhat short muzzle with a large triangular nose, fairly large, somewhat diamond-shaped ears that stand upright, and a medium-length tail that fluffs out near the tip.
His fur is primarily grullo in color, with a beaver muzzle, ears, chest, and tail, as well as beaver stripes on his forearms and legs. His hair, which is styled into a messy mohawk, is black in color, and his eyes are bittersweet shimmer are in color.
History
Childhood
Base Stats
Stamina
Good
Strength
Average
Energy
Average
Durability
Average
Resistance
Average
Speed
Great
Reflexes
Superior
Magic
N/A
Kinesis
Good
Intellect
Great
Other Stats
Eyesight
Great
Hearing
Great
Olfactory
Superior
As a scout, Alikabok is stealthy and fast. He specializes in spying on enemies and monitoring their movements and numbers in order to help his more offensively-inclined comrades. This is not to say that he is completely useless in a fight, however; he wields a shortbow to help pick off weakened foes. He's not very sturdy, however, as his abilities emphasize speed and dexterity over strength. If overwhelmed by multiple enemies, he can easily be defeated.
He is a fairly adept geokinetic, and primarily uses lower-tier techniques of the Earth element. Being a hyena, he has powerful jaws with sharp teeth, and can deliver a punishing bite if necessary; he also has a highly keen sense of smell.
Strengths/Resistances
Alikabok is relatively resistant to the Elements of Earth and Electricity (his Earth resistance is somewhat higher, however). He is quite fast, and can easily outpace slower foes and evade their attacks.
Weaknesses
Alikabok is weak to the Elements of Wind and Water. His defenses aren't anything special, therefore he mostly relies on his agility to try and evade potentially devastating attacks.
Friends and Foes
Friends
Allies
Rivals
Enemies
Family
Romance
Personality
Positive Traits
Neutral Traits
Negative Traits
Quotes
Notes
His name is the
Community content is available under
CC-BY-SA
unless otherwise noted.