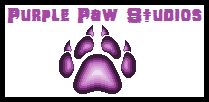 ~ This page is a creation of Purple Paw Studios ~
~~~~~~~~~~~~~~~~~
Basic Info
Nicknames
The Lord of The Sea
"He Who Sets The Seas Aflame"
Species
Primordial Water Deity
Alignment
Chaotic Neutral
Biographical Info
Personal Info
Occupation
Primordial deity
Skills and Abilities
Abilities
Advanced combat
Excellent swimmer
Great strength
Great speed in water
Ryushusupercat/Akheilos, the Lord of The Sea, is a Primordial Water deity as well as a deity of the Water Clan of Neso.
He resides within the Southern Great Sea.
Physical Description
He resembles a monstrous hybrid between a shark, a catfish and an alligator.
History
"Birth"
Akheilos was "born" a while after The Elemental Gods were; their powers were used to create him and his siblings.
Afterwards, he moved from the Hyperverse to Mobius, where he went into hibernation for 100 years. His presence, as well as the presence of Tiamat, Ryujin, Mizuchi and Neso helped to keep the Elemental Plane of Water stable and balanced with the other nine Elemental Planes.
Early Years
Abilities
Base Stats
Stamina
Strength
Energy
Durability
Resistance
Speed
Reflexes
Magic
Kinesis
Intellect
Other Stats
Eyesight
Hearing
Olfactory
Strengths/Resistances
Weaknesses
Friends and Foes
Friends
Allies
Rivals
Enemies
Worshipers
Personality
Pellentesque habitant morbi tristique senectus et netus et malesuada fames ac turpis egestas. Vestibulum tortor quam, feugiat vitae, ultricies eget, tempor sit amet, ante. Donec eu libero sit amet quam egestas semper. Aenean ultricies mi vitae est. Mauris placerat eleifend leo. Quisque sit amet est et sapien ullamcorper pharetra. Vestibulum erat wisi, condimentum sed, commodo vitae, ornare sit amet, wisi. Aenean fermentum, elit eget tincidunt condimentum, eros ipsum rutrum orci, sagittis tempus lacus enim ac dui. Donec non enim in turpis pulvinar facilisis. Ut felis. Praesent dapibus, neque id cursus faucibus, tortor neque egestas augue, eu vulputate magna eros eu erat. Aliquam erat volutpat. Nam dui mi, tincidunt quis, accumsan porttitor, facilisis luctus, metus
Likes
Dislikes
Biggest Fears
Quotes
Notes
See Also
Community content is available under
CC-BY-SA
unless otherwise noted.