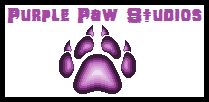 ~ This page is a creation of Purple Paw Studios ~
~~~~~~~~~~~~~~~~~
Basic Info
Full Name
Abigail the Cat
Relationship Status
Taken
Appearance
Description
Fur: Cream yellow w/ white muzzle, chest and tail tip
Hair: Dirty blonde
Eyes: Green
Biographical Info
Current Residence
Station Square
Personal Info
Skills and Abilities
Abilities
Firearm expertise
Channeling of Glyphs through Agartha Clone
Hand-to-hand combat skills
Ryushusupercat/Abigail the Cat is the Gender-Switched counterpart of Albus the Cat. She debuts in Roleplay:Gender Switch.
Physical Description
Naturally, Abigail has the same color fur, hair and eyes as her male counterpart; however, her hair is a bit longer and straighter. She wears almost the exact same thing as well, yet she has a short-sleeved shirt, and lacks the leather chest armor.
History
She first appeared in Gender Switch, where she-uhh, I mean he, but now she's a she and not a he (oh screw it) transformed from Albus into Abigail, along with the other Random Rangers.
Abilities
She has all the same abilities as her male counterpart, right down to having an exact copy of Agartha. She is slightly faster, but in exchange she has slightly lower defenses.
Glyphs=
Acerbatus - Dark/Electricity
Morbus - Dark/Curse
Grando - Ice
Unda - Water
Ignis - Fire
Fulgur - Electricity
Torpor Ice/Slow
Globus - Elementless
Vol Umbra - Dark
Vol Luminatio - Light
Perduco - Water/Electricity
Silicis - Earth
Vol Folius - Nature
Lumenumbra - Light/Dark
Friends and Foes
Friends
Gender-Switched Rangers -
Allies
Gender-Switched Rangers -
Rivals
Enemies
Personality
Abigail's personality is almost exactly the same as Albus'; however, the former has a greater tendency to be sarcastic.
Likes
Dislikes
Dancing
Wearing fancy clothes
Chauvinists
Womanizers
Biggest Fears
Quotes
Notes
Community content is available under
CC-BY-SA
unless otherwise noted.