"Fine art is something wonderful that's left long into the future ... eternal beauty." - sasori, naruto shippuden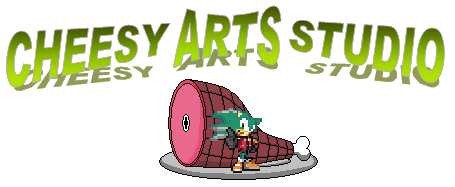 Roleplays
Please ask me for an invite if i havent given you one
My costumes
Known to wear them in random situations
Dr.Phil
Rambo
Elvis Presley
Chowder
Elzar (futurama)
Bobobo - bobo - bobobo
Monkey D. Luffy
My Fursonas
Flab the Demonhog (also signature char)
Cobber the echidna
Hyme the hedgehog
Scenery that i made

This is a picture of all my characters, Good on the left and Bad guys on the right.
Special geusts include: Will the Echidna, Zack the Cat, Kyle the Hedgehog and Twister the Fox.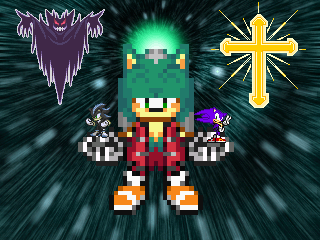 Torn Between two Families
Pages that i made
The living stones (all of them)
What i choose to be my favorite qoute
A man my have all the cookies he can eat, but he'll never have enough milk to wash it down
Status
Online/Offline: offline
Days I should be online: i think i have gound a solution, so stay tuned
Feeling: like a genius
Doing: Studying at university
Hunger: getting there
Thoughts: i wonder how good it is to access the wiki from my phone ... further studies are required
About me
Hi there, I'm RandomFlab 2 also creator of Flab. My pals here are Flashfire and Bloodsonic1. I am a 16 year old kid the same age as Flab. I like food, i can't get enough of the stuff..... especially HAM!!!!! I am a cartoon FREAK, and that is why when i found out about this site i joined. Just to say about my favorite characters other than mine (lol) i like how Vicious and Comet made their characters and their laid back attitude. I am also the creator of Flab the Demonhog, Team Asbalm (including all of the members), The Mekators (all os the members again). I also make a few sprite sheets of these characters. If you would like any other info on these characters (or sheets/sprites for that matter) please leave comments on my talk page. The main reason why Flab the demonhog is my signature character is because he IS me ... just a hedgehog version. He is happy like me, hard to piss off like me, has a very complicated past and life like me, and hates being taken seriously and eats all the time like me! (also like me he doesn't gain weight from eating). I take requests for sonic sprites (your characters if wanted), as well as making sheets, but i am not taking any as of now due to my school studies. Also, if anyone wants my e-mail adress for msn, just ask.
Likes
Food (all kinds ... even vegies)
People who take care of their family/friends in dire needs
Drawing
Video games (especially sonic and mario games!)
Dislikes
People who will put their family aside for fame and fortune
The new playstation 3 (it's a waste of money!)
Signature characters and my catchphrases
Flab the Demonhog
After of someone has said OMG and WTF is urged to say BBQ
Zanyexpialadingdong
Ya gotta do what ya gotta do
FEED ME!
I'm hungry
HOMNOMNOMNOMNOMNOMNOMNOMNOM (this goes on for a while.....)
ZOMG IT"S FOOD!
Ham is like life ..... if you don't have it .....you'll die
Also Known As/ signature
Flab
The Ham King
Your story is your and yours alone
Friends
Insert username here if you consider me a friend, also i reccommend these people for friends
JacquieStar (sister)
Weruioh (my randomness partner)
Slash the hedgehog
Hikaruyami-having fun* 07:43, August 12, 2011 (UTC)

Community content is available under
CC-BY-SA
unless otherwise noted.