Well, like I told you on the Sonic wikia page, well, just check it out for yourself!
Status
Online or Offline: I'm currently Online
What I'm doing: Listening to music
Next time I'll be back:
Where I'm at: Woodward High School library
Information
Age: 16 years old
Birthday: November 29th
Hometown: Toledo, Ohio
Favorite Character: Anyone, but Miles "Tails" Prower is number 1 on my list
Current Mood: I should be fine, unless I bleed again
Languages I speak: English, a little bit of Spanish, trying to learn Japanese
I have a diesease called Aspburger. I didn't know that until I went to the doctors. They told me that this disease is only for people who have ADHD, which I have.
Birthday Countdown: 10 days!
Thoughts or Comments
I think I'm growing a beard.
I can't believe I'm going to tell you this, but, for the first quarter of the 2011-2012, I beat out a senior by .127 for the GPA!
I've hit 1700 edits on September 30th, 2011.
If I'm not here and I don't change my status, change it for me.
Gallery
Other Websites I'm On
[1]- This is a Spanish website. [2]- This website is for solving logic puzzles. I bet you guys know this website. [3]
That's all the websites I'm logged into.
Things I Like and Dislike
Likes:
Stuffed animals
Video games
School
Computers (you know I do!)
Golf (Tiger Woods is my favorite golfer)
NASCAR (Jeff Gordon)
Bowling (although I'm not that good at competition play)
Being with my friends (even if my friends are imaginary)
Being a little funny (even though no one laughs at me)
Singing (I'm not that good, but I'll get the hang of it)
Playing music (do it every day)
Playing my violin (at school, of course)
Crystal Bowersox (you go, girl!)
Baseball
Toledo Rockets (they're a NCAA team for football.)
Any kind of sports that don't envolve hitting
Dislikes:
Bossing people around (It's something I usually do)
Not getting the way that I want (I really don't like that)
Homework (It's always too easy! Well, sometimes.)
Projects that are really hard
People bothering me (I always hate that!)
Getting bad grades (getting a D- on a test is really bad)
People throwing stuff behind me (ex: September 8th, 2010)
When I can't get on the computer
Favorite Songs
Fall Out Boy: Thanks for the Memories
Lighthouse: Halfway Gone
Lady Gaga: Bad Romance
Bloc Party: Banquet- Phones Disco Edit
One Republic: All the Right Moves
The Killers: Somebody Told Me
Bowling for Soup: Endless Possibilities
Believe In Myself (Tails' Version)
Lady Gaga: Alejandro
Enrique Inglesias: I Like It
Shakira: Waka Waka (This Time for Africa)
Jennifer Lopez feat. Pitbull- On the Floor
Tinie Tempah feat. Eric Turner- Written in the Stars
Lady Gaga- Born this Way
Edward Maya- Stereolove
30 Seconds to Mars- Closer to the Edge
Skillet- Hero
Favorite Websites
Video Games I Own
Nintendo DS

Cars Race-O-Rama
Monster Jam: Urban Assult
Need for Speed: Nitro
Sonic Colors
Sonic & Sega All-Star Racing (got this one at Christmas)
LEGO Star Wars: The Complete Saga
Up
Playstation 2

Need for Speed: Most Wanted (doing walkthrough right now)
Tiger Woods PGA Tour 09 (favorite game)
Puzzle Challenge
Corvette
Ratchet & Clank: Up Your Arsenal (finished walkthrough February 2011)
Midnight Club 3: DUB Edition Remix (scratched, but I still play it)
NASCAR 09
Sonic Unleashed
The Legend of Spyro: A New Beginning
Suzuki TT Superbikes
Winnie the Pooh's Rumbly Tumbly Adventure
Super Trucks Racing
Montain Bike Adrenaline
Are You Smarter Than a 5th Grader?: Make The Grade
Space Channel 5: Special Edition (completed both discs)
Cars: The Video Game
Motorcross Mania 3
NFL GameDay 2002
Dance Dance Revolution SuperNova (no dance mat)
NCAA Football 2005
Sega Genesis

Sonic the Hedgehog 2
Sonic the Hedgehog
Jeopardy!
World Series Baseball
Signature
I like Tails! SFW is Awesome! 15:51, May 14, 2010 (UTC)
Fursona
Well, I do have a fursona for myself. His name is Devin the Fox. He's like me, but with no glasses and here's a picture of him.
Friends
Videos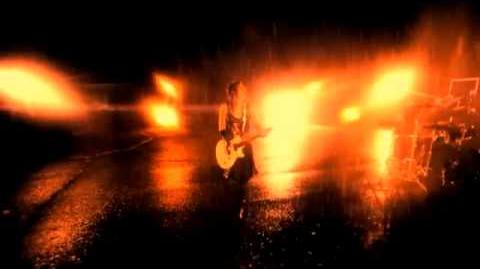 If this doesn't work, try this. Skillet- Hero (from Skillet's website)
Community content is available under
CC-BY-SA
unless otherwise noted.