Mood: Normal My Thoughts: Peanut And Butter >:)
</gallery>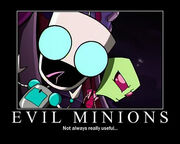 --Blue Twilight 21:07, April 16, 2010 (UTC)
Favorite Songs: There Coming To Take Me Away HA HA!
Blue Stared Twilight
Appearance
Pink Head Pink Dreadlocks Cyan Heahband Blue Undershirt Cyan Top
Relatives
Ella Cosmic Twilight
Dislikes
Uncyclopedia (Yes I Have a Funnybone But They HATE Sonic!), Unmariowiki (Weird Just Plain Weird),UnSonicWiki (If There Is One) (B****ES BURN IN H***!!!)
Skills/Abilities
Chaos Attacks Cyan Tornado
Friends
Sonic,Tails,Knux,Ahsura,Amy,JJ
Foes
Shadow,Rouge,Anti-Sonic,Eggman,Chris T. (CHRIS SUCKS!) Any Sonic Hater (I HOPE THEY GET BITCHSLAPED!)
Forms
Super Blue Hyper Blue
Tetris (Techno Remix) Girls Just Wanna Have Fun
That one song in woody woodpeckers "ski for two" Things I Find Strange:
I Became Friends With a Tails Hater When I am a Tails Fan (Sharna) I Never Showed My best Friend (Real) Sonic Fanon Wiki I Like To Watch fRed When Other People Dont I HATE Twilight When My Name Is Blue Twilight (:P) My Worst Drawing (I Have a Account On Sketchfu)Was Most Popular! I Like Barney (Seriously Thats a Lie) I Like Tacos (Oh Wait Thats My Little Cousin.... GET OFF THE NET MISSY!!!)
Real Name: K.B.S YOU NEVER FIGURE IT OUT!
Address: Whats It Toya?
Fan Chars Full Name: Blue Stared Twilight the 22nd
Fan Characters Mother: Ella Cosmic Twilight
Fan Characters Father: Jayson Drossimair Twilight
Fan Characters Sister: Nina Twilight
Fan Characters Brothers: Ray Sun Twilight Dameasonarra "Damen" Twilight JJ The Raccoon
Fan Characters (HALF) Cousins: Miles "Tails" Prower Sonia The Hedgehog Manic The Hedgehog
Blue Twilight (青いたそがれ時)
Fan Characters (HALF) Mother: Bunnie Rabbot
Fan Characters Roomate: Sally Acorn Amy Rose
Likes: Cheese Shooting Stars
Her Old Family Album (Before She Moved Out)
Her Family (Who Visit Every Christmas and Thanksgiving)
Dislikes: Shadow
Sonic (When Not Too Bright) Being Bossed By Bunnie
And Rotten Fruit and Eating Vegtables (Especially Brocalli)
And Being Joked about Being Single (But I Like Single!)
Love Itnetrests: NONE!
Secret Santa: Ashura
least Likely To Fall In Love With: Sonic Or Tails
Most Likly To Fall In Love With: Knuckles or Ashura
Partner In Crime: Damen The Streak/ Tails / Daisy
Weponary: Chaos Attacks
Cyan Tornado Speed X Attacks and Poke'mon
Segnature Move: Chaos Twilight (This Attack Could Blow Up an Entire Universe)
Least Favorite Move: Chaos Beam
2nd Favorite Move: BLG (Big Lazer Gun)
3rd Favorite Move: Chaos Spear
Signature Color: Cyan
Favorite Couple:Tailsmo
Least Favorite Couple: Sonadow
Quotes:
S-Rank: That Was Great The Time The Rings The Everything! A-Rank: "OH MY GOODNESS!"
B-Rank: "Better Than Usually!"
C-Rank: "Woah That Was Good!"
D-Rank: "Just Did It!"
E-Rank: "ARE YOU TRYING TO KILL ME!"
Death: I Will Be.... Back
Voice Actors (I Made Up Teh Names :p): Hannah Hislma (DTHT) Jerri Vennisy (AODTH Both Japanese and American) Wilma Jessie (Mix Games) Velma Jillian (Blue Twi Games)

Attacks (SA2B):

20 Rings: Speed Up
30 Rings: Cyan Tornado
40 Rings: NightFall (Freezes For 30 Seconds)
50 Rings: Chaos Sword
60 Rings: Pericing Wind
70 Rings: Night Jab
80 Rings: Heal (If In Shooting)
90/80 Rings: Vulcan Twilight
100 Rings: Star Storm
MEH SPRITES!: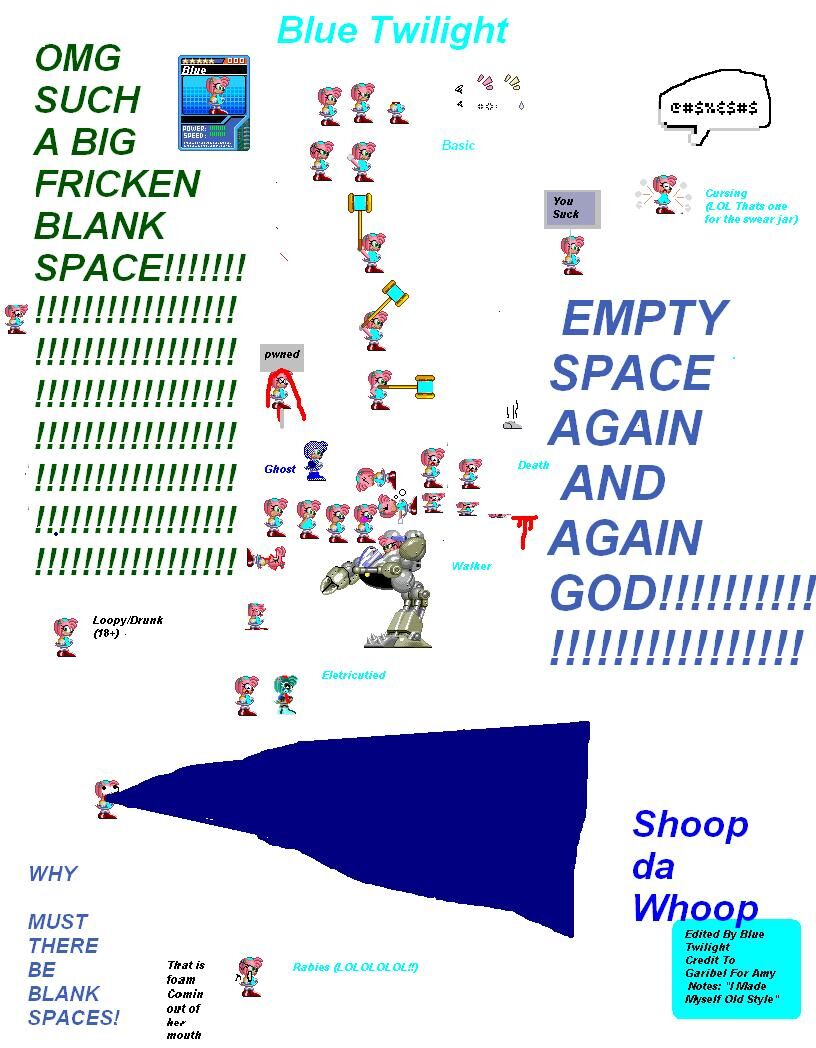 Consoles I Own:
Nintendo
Sega Genisis
Super Nintendo
Nintendo 64 (R.I.P You Were a Awsome Console)
Sony Playstion
Playstaion 2
Nintendo Gamecube
Nintendo Gameboy
Gameboy Advance
Nintendo DS
Nintendo Wii
Sega Saturn (My Personal Favorite Beacuse My Favorite Planet Is Saturn I Saw a Painting Of a Saturn Like Painting And Some Other Planets At My Cousins House And They Were Awsome!)

Quotes:
".....you suck...."
"Dont You Tell Him What To Do!"
"YESH!"
"SSSSSSSSSSSEEEEEEEEEEEEEENNNNNNNNNNNNKKKKKKKKKKKKUUUUUUUUUU!!!!!!!!!!!!!!!!!!!!!!!!!!!!!!!!!!!!!!!!!!!"
"Your Going To Die.... Y'now That"
" Lightly flying o'er snow Ah hey yap yap yap yap yap yap With sleighbells ringing, gaily singing Merrily we go All the world's a blanket white Of snow so cold and crisp and light With sharp winds blowing, we are going Onward through the night Aye, ah, oh, ah! Aye, ah, oh, ah! Lightly flying o'er snow. Ah hey yap yap yap yap yap yap
(in Russian): Очи черные, очи страстные (first line from Dark Eyes)
Merrily we go!" "NOWISAYWHAT!"
"No Blue Creep In Fancy Shoes Is Gonna Tell ME What To Do!"

Games I Play alot:
Sonic The Hedgehog 2 (SMC)
Crash Bandicoot
Kirby SSU
SA2B
Wii Fit (To Keep Good Posture and Balance)
Super Mario 64
Super Smash Bros
Super Smash Bros Melee
Crash Bandicoot 2 (At My Cousins)
Sonic Champoinship (AKA Sonic The Fighters)
Sonic R (On Saturn)
Sonic Jam (On Saturn)
Sonic 3 And Knuckles

Racing Stats:
Speed: * * * *
Weight: * *

Car Size:
Medium
Cars:
Standered Cart M
Standerd Bike: L
Speed Twirler
Motobug Mobile
Tornado
Moubis Crusher
Star Bike
The Coming Of The Age Biography:
Hit With a Cosmic Beam... The Only
One Who Truly Understands Damen
When Will She Learn To Live Normal

Super Smash Bros Trophy Bio:
Hit By Unkown Beams Shes Developed A Tensy To Overstudy For Tests
First Game:
Sonic R Zero Gravitiy (Cameo)
The Coming Of The Age

Skins:
She's A Possible Skin For Amy In Sonic R Zero Gravity
She's A Skin For Silver In STHDX (Upcoming)
She's A Boss In Tikals Ancent Raid (Upcoming)

Game/Book Apperances:
Attack Of The Giant Twilight
Journey To Mexico
Sonic R Zero Gravity
The Coming Of The Age

Former Hobbies:
SRB2
Scratch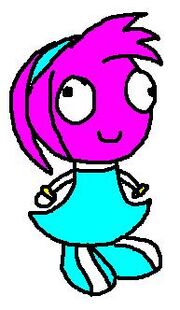 Games To Play In Future:
IWBTG (Too Young)
DOOM 2 (Too Young)
Sonic 4(Not Out Yet)
Sonic Fan Games To be Made:
The Coming Of The Age 2 (Dark Moubis)
Damen The Hedgehog
X DARKLAND (upcoming)

Fan Characters Looks: PInk Head Pink Dreadlocks Blue Undershirt Cyan Top
Yellow Basketball Shorts Short White Socks (short) Amys Shoes But Shorter
Preveiw: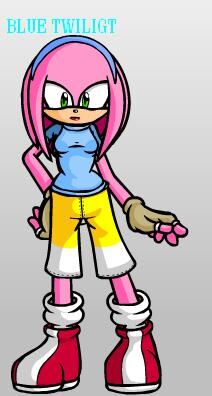 Beginning
"lets See You Dodge My Skill!" ~SA2B
"Your Not Going Anywhere"~ Sonic Fan Racing
Lose
"I Let You Get A headstart" ~SA2B
"Ill get You Next Time!" ~ Sonic Fan Racing"
Win
"HAHA INTO YOUR FACE DUDE!" ~ SA2B
"Im To Old For Your Play Dates!" ~ Sonic Fan Racing

Type: Speed
Likes:
Speed Pads
Mr. Needlemouse/Hedgehog (SO GODDARN CUTE!) CHEEEEEEEEEEEEEEEEEEEEEEEEZZZZZZZZZZZZEEEEEEEEEEEE!!!!!!!!! >:4
Fruit
Water
Weakness:
Mind Control
Scare Attacks
Fire
Thunder and Water Fusion
Anything Childish

Favorite Smells:
Pumpkin
Pine Forest
Fresh Air

Super Forms:
Super Blue
Hyper Blue
X Blue
Darkspine Blue
Earth Blue
Water Blue
Fire Blue
Wind Blue
Z Blue
Dark Blue
Dark Super Blue
Dark Hyper Blue
Super Syian Blue (XP)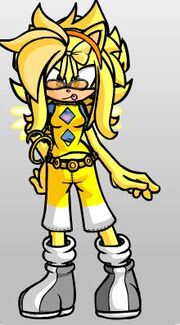 Moubis Blue
Universe Blue
Cosmic Blue
Ultimete Blue
Infinty Blue
SuperHyperDarkspineMultiChaoticMisteruiousMammothCheeseSatlite Blue
Twilight Blue

Favorite Animal: Bandicoot And Or Hedgehogs
Favorite Food: Pizza
Hp: 687
Exp: Its Over 9000!!!
Level: 9998654345678987654345678765432345677654345678987654345675435676545676545676567876654323456789876543234567
Favorite Special: Computer Virus
Wepons (RPG): Everything
Favorite Time: 4:00 On a Friday
Least Favorite Time: 8:30 On a Sunday (CURSE YOU BEDTIME!!!)
Least Favorite Day: Monday
School: Why Do You Ask?
School (Fanfic): Robotropolis Elementrey School and Moubius Academy
Favorite Subject: Math and Recess (Especially Indoor)
Best Subject: Reading
Favorite Series: Sonic The Hedgehog (DUH) and Crash Bandicoot
Favorite Tv Show: Spongebob and Penguins Of Madagascar and Malcom In The Middle
Woody Woodpecker Scooby Doo and most of all... CHOWDER!!!!!!!!!!!!!!!!!!!!!!! I Also Like Invader Zim Alot :D
Things I Dont Do Often:
Be Dressed (in Real at Home)
Play Sonic Unleashed
Play wii sports
Favorite Consle: Wii and SEGA Genisis
SEGA's Bigest Fault: Let Nintendo Buy Their Company
Least Favorite Company: ATARI!!!!!
Least Favorite Sonic Character: Shade
And Thats Pretty much all!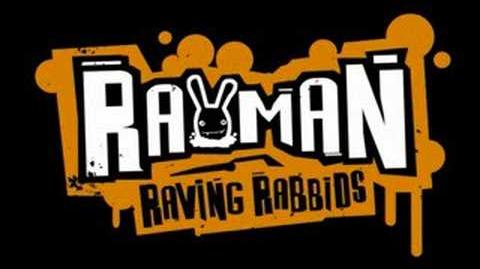 Cool Song ->
Community content is available under
CC-BY-SA
unless otherwise noted.