Status
Status: Gone. Thank god.
Today's message: This place is a hellhole and I hate it.
To do
Finish up my other pages
Revamp my pages to look like this one.
Remove the FDM pictures on my articles and describe the character with more depth
Signatures
Life's like a bed of roses, just look out for all the thorns 01:56, November 26, 2011 (UTC)
I'm Mr. White Christmas, I'm Mr. Snow! I'm Mr. Icicle, I'm Mr. Ten Below! I'm too much! 00:58, December 7, 2011 (UTC)
Boom. Heashot.
23:23, December 21, 2011 (UTC)
"Only those who kill, should be prepared to be killed!" 21:14, January 5, 2012 (UTC)
Karamitsuku jikan furikitte genkai made buttobashite girigiri no omoi tsunai dara iku no sa my way 19:03, May 5, 2012 (UTC)
Links to other place I'm at
About Me
I'm a hard guy to describe. I like music, gaming, and the information super highway. I also like drawing, or scribbling, in my case, I also enjoy reading books such as Inkheart, Eragon and others. I'm also amazed at some of the things science can do, such as what they do on Mythbusters. I also tend to get angry when things that I use a lot break or stop working. I also hate math with a passion. My favorite subject in school would have to be writing, I borrow ideas from games to work into my stories, and I usually get a good grade for " creativity" I also tend to be sarcastic, and a little strange. I like quiet and being alone, because when I'm alone, I think of new a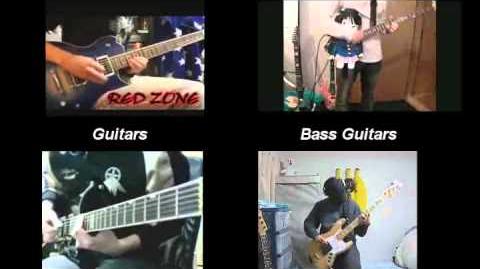 nd creative things. When I'm not alone, I hang out with friends, and I tell them random nonsense about the games I play, and I tell them to play them. Here I used to be so random, you could have sworn I was a lolcat. But those days are long gone. I'm also very impatient ( I don't know if I spelt that right), and I can't stand waiting for anything. I'm also an avid Team Fortress 2 player, and I mainly play Pyro. Currently, I've played more then 90 hours of Pyro, and I've spent 764 hours of my life playing Team Fortress 2. Good god, I have no life.
Quotes from the man himself
" Don't question my logic."
" OH GOD. I CAN SEE FOREVER"
" My and boy, sandwich.."
" Because I can, and its free."
"Bacon + Beer + Butt wipe + plenty of redneck jokes = Canada"
My pages
Friends
Please feel free to add your self here! I'm so lonely!
Flamelord333 (Pyranthehegehog)
Maryxgil
Sonicsmansion97 (a person)
Gallery
Community content is available under
CC-BY-SA
unless otherwise noted.