Bita. I enjoy being a member here at sonic fanon wiki and i'm sure i don't know how to do stuff around here due to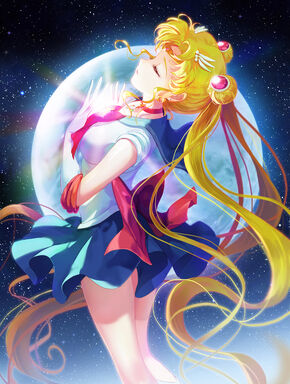 the fact that i'm practicly new here and don't much about making a professinnal page so i'm hope i'll learn and get the hang of editing.
(And don't worry, I'm not accidentally vandalizing anyone's pages anymore. I learned my lesson in March 2010.~Sorry about that everyone. Reason was: I was a Newbie who didn't know what I was doing.)
2012: Bita's Universe/RockStarrMusicLover'sWorld
I am going back to high school and my time editing will be limited, so I and my BFF, User:RockStarrMusicLover will collaborate my project and her project together into a pseudo-universe so we could help each other out!
2012-2016: Indefinite Haitus
2017:
I'm back and I'm so glad to be back. It's been a wild trip since I committed to school and on top of that, my parents decided to move me through nine different cities in less than 5 years! What sucked the most is that most of the cities I lived in were scarce on Internet. My parents couldn't even afford Internet so I had to rely on free Wi-Fi whenever I could. In the mean time, I buckled down on my schoolwork whilst secretly brainstorming new ideas for my Fanfiction.
Personal Information
Username:Bita.
Age:21 (15 1/2 when I first started my fanfiction)
Born: November,3,1995
Location: Stanfield,Oregon.
Current residents at my home: Me and my Mother
Description: Dark Brown Hair (Auburn in sunlight cause, I'm a natural redhead),Blue eyes affected with Heterochromia. (Dubbed as "Chameleon Eye Color" because they ALWAYS change), Porcelain (china doll-like) skin.
Likes:
Food
Tacos
Hot Cheetos
Steak
Neopolitan Ice Cream
All kinds of Soda
Chocolate
Cereal
Cheese (Especially Cheddar!!)
Natchos
Pancakes
Coffee
Green Tea
Instant Carnation Breakfast Eccentials
Ice-Cream Cake.
Popular Teen Culture
All kinds of music
Lady Gaga
Katy Perry
Lady Antebellum
Chris Daughtry
Linkin Park
Green Day
American Idiot
Nelly
Snoop Dogg
P!nk
Britney Spears
Beatles
The Pussycat Dolls (PCD)
Gwen Stefani
Nicki MinaJ
Rihanna
Eminem
The Black Eyed Peas
Now That's What I Call Music! (U.S Series) (Numbers 35-42...Still collecting)
Television Sitcoms
Two and a Half Men
Family Guy
American Dad!
The Simpsons
MTV Channel
BET Channel
VH1 Channel
National Geographic Channel
TLC Channel
Animal Planet Channel
Lost Tapes
Whale Wars
I Shouldn't be Alive
Food Channel
MTV2 Channel
History Channel
Spike Channel
1000 Ways To Die (Favorite Shockumentry)
Behind the Music
The Gaga-Thon (Aired May 19 2011 in promotion of Born This Way)
106 & Park
Everybody Hates Chris
Silent Library
More Coming Soon!
Pets
A black pitbull puppy
Persona
My Persona is Chlois "Chloe" the hedgehog.
Great Achievements In Life
Sunday, November 06 2011
Me and my Mother fulfilled our wish of getting baptized at the local Catholic church on Sunday.
At church,we adopted a child from Asia named Natalie (Born: Nathawan PhooMarin, my new little sister! )(Born:Jan,16,2006)
Also celebrating my Sixteenth Birthday with an Ice-Cream Cake!
Interesting facts about me
1.I have a HUGE family.(My Great-Grandma had 14 children and each kid had 7 kids and so on...)
2.i have a disability that can be found in over ten-hundred people: Autisim.(True fact!)
3.My Fersona/Sonic character is Chlois the Hedgehog.
4. The characters Miles "Tails Prower,Cream the rabbit,Vanilla the rabbit, Espio the Chamelon & Liza the Chamelon are all characters from existing media. Salma and Juanita (Espio's daughters) are in the universe,only their names are spelled differently,(Example:Selma/Salma,Juanita,Juarez).
5. Like my Persona, Chlois the Hedgehog,i have an odd allergy to some type of Dish Soap,resulting in the skin of my hands and feet sliding off like an peeling an orange.(Gross,Weird and True!)
6. I've been a Sonic fan since the age of five when i watched The Adventures of Sonic The Hedgehog on Saturday mornings.
7. I'm on sites,Facebook,Twitter and Yahoo.com
10. I have a phobia of Spiders,Scorpions,Worms,The Dark,and Ghosts.
11. I didn't like most horror movies before cause' they freaked me out,now i like watching Ghost Stories and The Haunting.
12. I suffer from Iron-Deficiency Anemia (my body severely lacks iron and side effects come with it! Currently trying to find some source of vitamins and iron)
14. I have a dead-beat father who did drugs,has never been in my life because he went to prison and this new year's 2012,he tried to kill me and my mother,i had to call the police and he's been on the run ever since!
15. I have a step-brother (age:9),a elder half-brother (age:16) and a younger half-brother (age:5) and two younger half-sisters who've been given up for adoption and they are from my dad's side.
16. My mother suffered from bone cancer,heart attacks and intestinal problems and now currently suffers high blood pressure,heart problems,lung cancer and is post-diabetic ,sadly!
Celebrity Crushes
Adam Levine (lead singer of Maroon 5) (Born:March,18 1979)
Ashley Benson (pretty little liars actress)(Born:december,18 1989) (first girl crush)
Community content is available under
CC-BY-SA
unless otherwise noted.