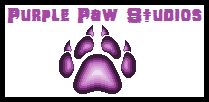 ~ This page is a creation of Purple Paw Studios ~
~~~~~~~~~~~~~~~~~
Basic Info
Full Name
Toffee the Sheep
Relationship Status
Taken
Appearance
Description
Fur:
Begonia
and white
Hair:
Big Dip O'Ruby
Eyes:
American green
Biographical Info
Personal Info
Dislikes
People touching her glasses
Skills and Abilities
Toffee the Sheep is Beverly Beaver's slightly perverted yet sweet-hearted girlfriend.
Physical Description
A somewhat chubby sheep who stands at exactly three feet tall, Toffee has a short muzzle with slit nostrils, rather large, diamond-shaped ears that droop, and a short, woolly tail.
Her thick fur is mostly begonia in color, with a white muzzle, chest, and stomach; the underside of her tail is also white. Her hair, which is thick, curly, and reaches a bit past her shoulders, is Big Dip O'Ruby in color, and her eyes are American green in color.
She wears a v-cut tank top that reaches to her waistline, a skirt with a belt around it, and boots.
History
Base Stats
Stamina
Good
Strength
Good
Energy
N/A
Durability
Good
Resistance
Average
Speed
Great
Reflexes
Good
Magic
N/A
Kinesis
N/A
Intellect
Great
Other Stats
Eyesight
Great
Hearing
Superior
Olfactory
Great
Toffee is not really much of a fighter, even though she can run fairly fast. While she does have pretty strong legs, given her species, she doesn't exactly have the combat knowledge needed to make the most effective use of them in a fight. She does have a keen sense of hearing, however.
Genetic Ability: Fur Coat
An ability that is quite common in Mobians with thick fur, this Genetic Ability causes Toffee's fur and wool to act as a sort of natural shield, absorbing physical blows and reducing the overall damage by about 50%; it also acts as a natural defense against cold weather and weak, Ice-based techniques. However, it's useless against energy-based attacks that aren't Ice-aligned, as well as the energy-based components of certain melee attacks, like Inferno Slash. The thick fur also tends to leave Toffee prone to heat exhaustion.
Strengths/Resistances
Toffee has no specific resistances to any Elements or energy-types, although her Genetic Ability of Fur Coatreduces the damage taken from physical attacks by about 50%, and also gives her some protection against cold weather and weak, Ice-based techniques. She is decently fast, able to outpace slow-moving foes and evade them.
Weaknesses
Toffee has no specific weaknesses to any Elements or energy-types. Although her Genetic Ability increases her resistance to physical attacks, it doesn't offer her any protection from energy-based ones, and her overall resistance is nothing special in the first place.
Friends and Foes
Friends/Allies
Rivals
Enemies
Family
Romance
Personality
A jovial girl who, despite her genuinely sweet nature, is sometimes crude and perverted. She loves to make people smile, even if her sense of humor isn't the cleanest.
Fishing is apparently one of Toffee's favorite activities, and despite appearing rather out of shape, she does enjoy hiking with Beverly; the sheep is quick to claim that her chubby frame means there is 'more of her to love', however.
Positive Traits
Neutral Traits
Negative Traits
Quotes
"What's wrong with me being chunky? That just means there's more of me to love~"
—-
Notes/Trivia
See Also
Gallery
Community content is available under
CC-BY-SA
unless otherwise noted.