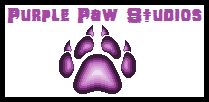 ~ This page is a creation of Purple Paw Studios ~
~~~~~~~~~~~~~~~~~
The Five Children of Darkness are the five most powerful demons that Buer, the Black Wheel of Decay has created. They serve him and him alone, yet they often have their own minions as well.
Calibos is a roughly 70-foot long aquatic demon with a long and slender body ending in eight tentacles. Many long (and sharp) fins adorn his lithe frame, and he has two pairs of arms. He has a long neck, and his face resembles that of an eel. His "hair" is a collection of many slender tentacles, adorned with piercings and golden bands.
Golden pieces of armor decorate the rest of his body, which is riddled with scars; Calibos has been in many battles in his long life, and has clawed his way to the top in all of them.
History
Abilities
Calibos is a terrifyingly strong demon, unsurprising given how he is one of the Five Children of Darkness. His speed in the water is incredible, and he can survive the deepest ocean depths with ease; on land, however, he is much slower. His slick, rubbery body easily deflects most physical blows and even bullets.
Underwater is where he reigns supreme; the sheer agility and reflexive prowess he gains ensures that he overwhelms his opponents. Not to mention all the water around him can be manipulated. He also carries a massive, ornate trishula as his weapon, and can channel his magic through it. This weapon can also absorb electric attacks, similar to Aegaeon's gauntlets.
Given his cunning nature, Calibos is highly intelligent, and more than capable of manipulating people to do what he wants, especially if they're gullible. Like the other five Children, he is able to give people some of his power, which is what he did with Aegaeon, in order to make him the titan he is today.
Apart from the ability to manipulate HellMagick, Calibos is a powerful Hydromancer, Venomancer and Spectramancer. He can also use the elemental combinations of Acid (Water/Poison) and Blackwave (Water/Darkness).
Minions
Aegaeon the Shark - A shark turned titan whose lust for power got the attention of Calibos. He brought Aegaeon under his wing- err, tentacle, and gave the shark frightful power, allowing him to defeat Tiamat and conquer the Merbian people. Aegaeon now rules the Northern Merbian Kingdom, after having slain the good King Basileus, and imprisoning his wife, Queen Nausicaa. The Southern Merbian Kingdom is barely holding out against Aegaeon's onslaught...
The Deep Ones - Savage aquatic demons, they were employed by Calibos to serve as Aegaeon's strongest warriors.
See Also
A reptilian demon of titanic proportions, he stands about 12 feet tall. His scales are primarily green, with acid-green eyes and two pairs of black horns sprouting from the back of his head. He is clad in gold and silver armor as well.
Overall, his physical form is based on the boss monster of the same name from the Castlevania series.
Galamoth is said to represent war and conquest.
History
Abilities
Apart from the ability to manipulate HellMagick, Galamoth is a powerful Fulguromancer and Spectramancer, and has incredible physical strength as well. He is also able to use the Elemental combination of Black Lightning (Electricity/Dark).
He wields two weapons; a staff that he can channel and release destructive blasts of electricity from, and a weapon that resembles an ornate crescent blade attached to a rod (he holds the weapon by the rod). It is somewhat similar to the weapon of Renekton, from League of Legends, at least in general structure.
Minions
See Also
History
Abilities
Minions
Arthroverta -
Brachyura -
Gravedorcus -
Eligor -
Balore -
Gergoth -
Blackmoor -
Legion -
Dagon -
Goliath -
See Also
Mendaxus is the only one of the group to have children himself; having taken the guise of a Mobian wolf, he courted a woman by the name of Lisa, and she gave birth to a son, which she named Alucard.
Mendaxus is said to represent deceit and treachery.
History
Abilities
Apart from the ability to manipulate HellMagick, Mendaxus is a powerful illusionist and Cryptomancer, able to alter his appearance however he sees fit.
Minions
See Also
The only female member of the Five Children of Darkness, and considered to be Buer's only "daughter" (the female Diavols don't count).
History
Abilities
Apart from the ability to manipulate HellMagick, Vanduzahr is a powerful Geomancer, Spectramancer and Ferromancer. She is also able to use the elemental combination of Obsidian (Earth/Darkness).
She is also immensely durable and resilient, with frightening physical strength to back her up.
Minions
Adramalych - Vanduzahr's right hand man.
See Also
Community content is available under
CC-BY-SA
unless otherwise noted.