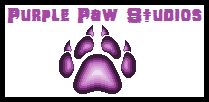 ~ This page is a creation of Purple Paw Studios ~
~~~~~~~~~~~~~~~~~
Basic Info
Appearance
Description
Fur:
Upsdell red
and
tuscan
Hair:
White
Eyes:
Citrine
Biographical Info
Skills and Abilities
Abilities
Advanced melee combat
High physical strength
High durability
High stamina
High level of resistance to diseases
Taro the Oni is one of the soldiers that serves The Thundering Armada, and may be considered its strongest in terms of physical strength.
Physical Description
An imposing, hulking oni who stands a little over seven feet tall, Taro has a massive pair of ox-like horns extending from his head, as well as a smaller horn in the center of his forehead, small, pointed ears, and large, sharp teeth jutting from his mouth, with a few curling outwards slightly like tusks; his lower jaw is quite pronounced, while his facial structure overall resembles that of a bull. He also has no tail.
His fur is mostly Upsdell red in color, with a tuscan muzzle and chest, while his horns are dark liver in color. His hair, which is long and wild, is pure white in color, and his eyes are citrine in color. He has a beard and fairly bushy eyebrows as well, both of which are white in color.
His outfit consists of iron pauldrons, iron vambraces, baggy pants, and steel-toed boots, as well as one earring in his left ear. He also has a few bands and beads in his long, shaggy mane.
History
Base Stats
Stamina
Godlike
Strength
Godlike
Energy
N/A
Durability
Superior
Resistance
Superior
Speed
Very poor
Reflexes
Very poor
Magic
N/A
Kinesis
N/A
Intellect
Poor
Other Stats
Eyesight
Good
Hearing
Good
Olfactory
Good
As an oni, Taro is possessed of terrifying physical strength, being able to lift a tank well over his head and throw it, too; he's also difficult to throw off his feet due to his high weight. His sheer physical strength is backed up by an incredible level of durability and stamina, able to weather an incredible assault before falling in combat, while his deceptively thick skin is very hard to cut or pierce; in fact, conventional weapons often do little to faze him. He also wields a kanabo in combat, a huge and heavy wooden club studded with iron spikes.
Strengths/Resistances
Taro has no specific resistances to any Elements or energy-types, although he is highly resistant to disease.
Weaknesses
Despite his sheer strength and durability, Taro is pitifully slow, with very poor reflexes; this makes him very easy to hit with attacks. Having no access to ranged attacks puts him at a huge disadvantage against ranged opponents, as they can wear him down with little fear of counterattack. He also cannot swim.
Friends and Foes
Friends
Allies
Rivals
Enemies
Family
Romance
Personality
Boisterous and crude, Taro seems to relish the idea of combat, gleefully mowing down anyone who would try and stand in the way of the Armada.
Positive Traits
Negative Traits
Neutral Traits
Quotes
Notes
See Also
Community content is available under
CC-BY-SA
unless otherwise noted.