Voted Best Fanfiction Runner-Up for Summer 2016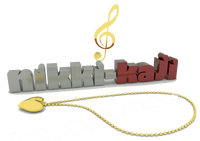 Tales of Mobius is a fanfiction written by Nikki-Kaji on fanfiction.net. This fanfiction was planned to add more background to Nikki-Kaji's characters, as well as give them interactions with the main cast. The inspiration for this fanfiction comes from several other action/adventure stories on fanfiction.net, as well as the Archie Comics. That is why several of the archie characters appear in this fanficion.
Tales of Mobius is planned to have several mixes of themes, from adventure to drama. It almost acts as an alternate universe in the Sonic franchise where official, archie, and even fan characters can exist together in the same universe, on the same planet. Heck, there might even be some new characters introduced into this series!
Overview
This story takes place in a timeline where Eggman was supposedly "defeated" by the Freedom Fighters, and hasn't shown up for years. The Kingdom of Arcadia and Kingdom Acorn have formed an alliance with each other just in case the evil ever decided to return and threaten either kingdom.
Since then, both sides of Mobius have been at peace. That is until, one day, a new threat has risen and threatens Kingdom Acorn. Once again, the threat has been dealt with by the Freedom Fighters, but several parts of Mobotropolis had been destroyed in the process. Citizens, and even the king and queen, have been living in fear of the threat returning and possibly taking over. Kingdom Acorn requests help from the Kingdom of Arcadia, and that's when a group of heroes are formed, sent to the other side of the world in order to train and protect their allies.
Characters
Note: These may change as the story progresses and there are more characters added. Also just for storyline purposes, some of the characters' ages in this story may not be as accurate as the ones on their pages...Sorry.
Heroes
Official
Fanon
Neutral
Official
Fanon
Anti-Heroes
Official
Fanon
Villains
Official
Swatbots
Roboticized Mobians/Robians
Fanon
Side Characters
Chapters
Community content is available under
CC-BY-SA
unless otherwise noted.