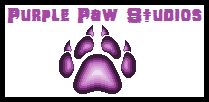 ~ This page is a creation of Purple Paw Studios ~
~~~~~~~~~~~~~~~~~
Basic Info
Full Name
Takashi the Cat
Species
Mobian/Japanese Bobtail Cat
Appearance
Description
Fur:
White and
pumpkin
Hair:
rust
Eyes:
Emerald
Biographical Info
Relatives
Unnamed parents
Personal Info
Likes
Working on cars
Poker
Skills and Abilities
Abilities
Hand-to-hand combat
Takashi the Cat is a resident of Station Square, and is one of Conner the Squirrel's best friends. His parents own an auto-repair shop known as Station Square Automotive.
Physical Description
A slender Japanese Bobtail cat who stands just over three feet tall, Takashi has a short muzzle with a triangular nose, medium-sized, triangular ears, and, befitting his breed, a short, fluffy tail, not unlike that of a rabbit's.
His fur is primarily white in color, with pumpkin-colored markings around his eyes, shoulders and back; his tail and ears are also completely pumpkin in color. His hair, which is cut fairly short and is rather messy, is rust in color, and his eyes are emerald in color.
History
While Takashi was born in Station Square, his parents were known to have been born somewhere in Yurashia.
Base Stats
Stamina
Good
Strength
Good
Energy
N/A
Durability
Average
Resistance
Average
Speed
Great
Reflexes
Great
Magic
N/A
Kinesis
N/A
Intellect
Great
Other Stats
Eyesight
Superior
Hearing
Great
Olfactory
Great
Takashi has little in the way of combat knowledge, apart from knowing how to punch and kick. Being a feline, he has sharp claws and teeth, making for decent natural weapons. He also has superb eyesight, and a great sense of hearing, as well. And he is also quite fast, with good agility thanks to his species.
Mechanical Expertise
With both of Takashi's parents being mechanics, Takashi himself has quite a bit of knowledge concerning automobiles, and knows how to repair them. Using this knowledge, he also taught himself how to repair common appliances, like air conditioners and lawn mowers.
Resistances
Weaknesses
Friends and Foes
Friends
Allies
Rivals
Enemies
Family
Romance
Personality
Takashi has a keen eye for detail, and has a great deal of interest in automobiles. He can often be found in his garage, tinkering away at his own truck, and makes a bit of a living repairing the cars of other people, often those who his parents don't have time to see.
Positive Traits
Neutral Traits
Negative Traits
Quotes
Notes
See Also
Community content is available under
CC-BY-SA
unless otherwise noted.