"When stars fall, dreams come true...."
-Game tagline
Star Sonic Riders is a 4th installment in the Sonic Riders series which was released on Nintendo Switch with DLCs. The game's story is set directly after Sonic Free Riders' events. The 4th part gives players new features, which improves the series as well. The controls are comfortable for the player, and have no problems. The game introduces some newcomers like Manic, Sonia, Mighty, Espio, Charmy, Classic Sonic, Classic Tails, Classic Knuckles, Big, Infinite, Metal Knuckles, Metal Tails, and Marine. In the game's story there is a new character, Mirage the Hedgehog.
Development
Development began when Sega saw many petitions about a 4th Sonic Riders, however, Takashi Iidzuka decided to bring fans another good Riders game.
Gameplay
The game has 28 characters + some DLCs with Team Hooligans, Sega Characters which a player can get if he got a "Deluxe Edition". For other players, they can unlock them. The game introduce the new feature of gear customization. Player can choose 3 types or combine some of them to make a new type! Players can customize the goggles, gloves, shoes, and meteor tech gadgets.
There are 8 teams in the game's story.
Teams
Team Sonic (Sonic, Tails, Knuckles)
Team Dark (Shadow, Rouge, Omega)
Team Rose (Amy, Cream, BIg)
Team Chaotix (Espio, Charmy, Vector)
Team Babylon (Jet, Wave, Storm)
Team Sol (Blaze, Silver, Marine)
Team Underground (Manic, Sonia, Mighty)
Team Classic (Classic Sonic, Classic Tails, Classic Knuckles)
Plot
Mirage the Hedgehog (Infinite) announces a new competition which is more special than previous grand-prixs. The winners take it all. Money, Emeralds, etc. Most of the teams have gathered in the name of good clean fun!
Levels
Every stage has 3 acts for every type:1-Speed, 2-Fly, 3-Power.
1.Wave Coast
2.Flower Forests
3.Silent Jungles
4.Sand Dusts
5.City Tops
6.Velocity Harbor
7.Valley Hills
8.Iron City
9.Phantom Redemption
+Classic Tracks for games. All of classics tracks are there, with some Adventure Era levels too!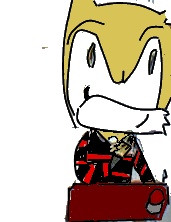 Community content is available under
CC-BY-SA
unless otherwise noted.