This roleplay is currently private, invite only.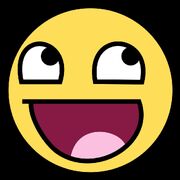 Flare and Prez's universe.
Users
Characters
Bravery the Hedgehog
Cynthia the Echidna
Flare the Cat
Mela the Fox
Roleplay
Cynthia's House, Angel Island, Mobius, Elsos
flare come in "eloo sorry i burned the door bell again"
Cynthia: (drops down from above, hits flare with frying pan) I TOLD YOU NOT TO DO THAT!!!!!!
flare block the frying pan with psychic powers 'what part of sorry don't you understand?"asked flare
Cynthia: THE SORRY PART!!!
flare: and I though I had problems contoling my anger... yesh...
Community content is available under
CC-BY-SA
unless otherwise noted.