Characters
lets see how many people join
Heroes
Endac Dragonbane the Hedgehog
Shadow the Hedgehog
Shana-Lee the Angel-Idna
Serano the Blaze-Idna
Cody/Pyro the Hedgehog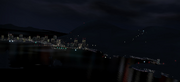 (both sides of Project Shadow-Furnace)
Neutral
Villains
Eggman
Argorath the Apocalypse Fiend (the Blade Stealer)
Rules
No G-Modding
No G-Mod charas
No Curse Spamming (saying curses in everything you say)
No asking me too join
keep up with the story and have fun with it
Roleplay
Prologue: The Blades Power
Serano's thoughts: i have been guarding the seventh dragon emerald and the blast-blaze master emerald for two millenia and i still haven't failed in my mission............i also protect another thing that no one knows about, the Drakos-Soul Blade. i must keep it for him who i am meant too wait for.
a shadowy figure walks into his view*
???: where is the Blade Serano?
Serano: who are you?.......are you the weilder of the other 6 Dragon emeralds?
???: no but i am the Weilder of...this *pulls out a strange Sythe*
Serano: O_O the Drakos Sythe
???: which means i can kill you if you don't cooperate
Serano: no never i'll never give you the Drakos-Soul Blade
???: aww thats too bad.....*blasts Serano into a portal that sends him too mobius* now...too begin my search for the blade, *steps into the light too reveal the head of a Hedgehog with Blood Red Dragon wings and a Demon tail* for my master shall be pleased if i find it.
Part 1: Ashes to Flames


Community content is available under
CC-BY-SA
unless otherwise noted.