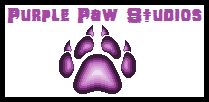 ~ This page is a creation of Purple Paw Studios ~
~~~~~~~~~~~~~~~~~
Basic Info
Full Name
Ripley "Alpha" the Chaos Creeperhog
Nicknames
Alpha (codename)
Alignment
True Neutral/Evil
Relationship Status
Single
Appearance
Biographical Info
Birthplace
Bubonic's laboratory
Current Residence
Bubonic's laboratory
Personal Info
Skills and Abilities
Abilities
Good speed
High durability
Can go into a liquid state
Advanced combat
Draws power from Chaos energy sources
Post-mortem resurrection
Powers
Advanced Chaos manipulation
High-level healing factor
Ripley, codenamed "Alpha", is an Advanced Chaos Creeperhog created by Bubonic the Hedgehog. Her kind are designed to be a powerful fighting force, and she is the first of these Advanced Creeperhogs to have been created.
Physical Description
For the most part, she resembles a larger Chaos Creeperhog, but more stylized, and more powerful-looking. Two long tendrils extend from her head to join with her quills, and her eyes are completely acid green. She also has a long, prehensile tail. She has two thick fingers and a thumb on her hands, and two thick toes on each foot.
History
Creation
Her creation came about when Bubonic decided that he wanted Creeperhogs that were more than just suicide bombers; he wanted much stronger ones that could fight, and only explode as a last resort. He started to experiment with their DNA, and after months of testing, one was finally in the process of being created and perfected; that one was Ripley.
"Birth"
Attack of the Creeperhogs is her debut, and therefore the RP where she first wakes up.
Base Stats
Stamina
Great
Strength
Great
Energy
Great
Durability
Great
Resistance
Great
Speed
Good
Reflexes
Good
Magic
N/A
Kinesis
Superior
Intellect
Good
Other Stats
Eyesight
Superior
Hearing
Superior
Olfactory
Superior
Apart from Chaos manipulation, Ripley also has surprising durability, and can go into a liquid state to avoid attacks, just like Chaos himself. She also has great physical strength, and a high-level healing factor. The long tendrils extending from her head are fully prehensile and mobile, and her tail is prehensile as well. She frequently grabs her foes with her head-tendrils and pulls them up close to deliver a punishing bite.
As with all Creeperhogs, she can explode into a powerful blast of raw Chaos energy; however, this ability is now used as a last resort attack. She also explodes upon death, but will eventually regenerate as she has Troll DNA.
She draws power from outside sources of Chaos energy to become stronger, be they Chaos Emeralds, particularly high-level Chaos wielders, or even those who are comprised of a large amount of Chaos energy.
Unlike the regular Chaos Creeperhogs, Ripley is capable of growing stronger if she absorbs enough Chaos energy. It is rumored that she can even absorb Chaos Emeralds to take on more powerful forms...
Strengths/Resistances
Ripley has a minor resistance (roughly 15%) to all base Elements, and she's also resistant to Psychic energy.
Weaknesses
Ripley's weak to Soul energy. She also has no resistances to any of the Advanced Elements. Her speed and reflexes also aren't anything special, although they're not terrible.
Friends and Foes
Friends
Allies
Rivals
Enemies
Personality
Ripley displays full loyalty to Bubonic and Rageik only; she refuses to obey anyone else, and may even attack them if they aggravate her. She has a bit of a sadistic streak, and seems to enjoy fighting.
She also has a fondness for meat.
Likes
Dislikes
Biggest Fears
Notes
Trivia
She is named after the main heroine of the Alien series.
Gallery
Theme Songs
See Also
Community content is available under
CC-BY-SA
unless otherwise noted.