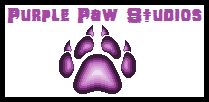 ~ This page is a creation of Purple Paw Studios ~
~~~~~~~~~~~~~~~~~

I-I can't help it! It's so shiny...!


— Ridvere, desiring a shiny object
Basic Info
Full Name
Ridvere the Diavol
Relationship Status
Single
Appearance
Description
Fur: Black w/ red neck-ruff
Hair: Purple
Eyes: Dark blue
Red, pronged horns
Two pairs of purple, bat-like wings
Golden markings dyed into fur
Biographical Info
Personal Info
Skills and Abilities
Abilities
Flight
Basic combat
Powers
Spectramancy
Moderate
HellMagick
Limited teleportation
Ridvere is a Black Diavol born in the Putriverse, just like her "siblings".
Physical Description
Like the other Diavols, Ridvere is about two feet tall, with pitch black fur, purple hair that is rather long and tied into a loose ponytail, two pairs of purple, bat-like wings, two pairs of long ears, one long, slender tail ending in a red tuft, a red ruff of fur around her neck, red antlers, and a ball of pure darkness in between them. Her eyes are dark blue in color, and she has golden markings dyed into her fur.
History
"Birth"
Ridvere first appears in Chapter 1, trying to avoid the bolts of lightning that are crashing to the earth as the storm grows worse. She runs towards the Chao Cafe, where most of the heroes are gathered.
Base Stats
Stamina
Average
Attack
Average
Spcl. Atk
Good
Defense
Average
Spcl. Def
Average
Speed
Great
Reflexes
Great
Magic
Good
Psyche
Good
Intellect
Good
Other Stats
Eyesight
Great
Hearing
Superior
Olfactory
Great
Like all of the Black Diavols, Ridvere is able to fly, manipulate the Element of Darkness via Mance, and also has moderate control over HellMagick (with some ability to use Fovomancy); she is also capable of limited teleportation, able to blink a maximum distance of two feet. On her own, she isn't terribly powerful, but when grouped up with her siblings, she is able to combine her power with theirs, allowing them all to become a singular, mighty force.
Resistances
Like all of the Black Diavols, Ridvere is resistant to the Element of Darkness. She is quite fast and agile, able to dodge slow-moving attacks and opponents with ease.
Weaknesses
Like all of the Black Diavols, Ridvere is weak to the Element of Light. Her subpar defenses make her a fragile combatant.
Friends and Foes
Friends
The Black Diavols - Ridvere's "siblings". Despite the occasional squabbles, all of the Diavols are very close, like a family, and are always looking out for each other.
Allies
Rivals
Enemies
Personality
Ridvere appears to be the least mischievous out of all her siblings, and has a very timid personality, quite similar to that of Taenger the Cherouv. She scares easily, and seems to prefer staying out of conflict.
Ridvere can't help but be distracted by shiny objects (particularly shiny stones and gems), and often tries to take them for herself, proving that she has a bit of a kleptomaniac streak. The only time she becomes aggressive is when someone tries to steal her "treasure".
Likes
Dislikes
Biggest Fears
Quotes
"I-It's MINE!! I found it first!!"
Notes
See Also
Community content is available under
CC-BY-SA
unless otherwise noted.