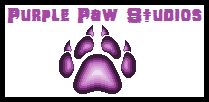 ~ This page is a creation of Purple Paw Studios ~
~~~~~~~~~~~~~~~~~
Basic Info
Full Name
Reibas the Meerkat
Appearance
Description
Fur:
White, wheat and
taupe gray
Hair:
Prussian blue
Eyes:
Tangerine
Biographical Info
Personal Info
Occupation
Light Clan's head knight
Skills and Abilities
Abilities
Advanced combat
High level of physical strength
Reibas the Meerkat is the head knight that serves the Light Clan of Celeritas.
Physical Description
A fairly athletic meerkat who stands a little over three feet tall, Reibas has a rather short snout that tapers slightly to a point, rounded, medium-sized ears that droop down from the sides of her head, and a slim, medium length tail.
Her fur is primarily white in color, with a wheat muzzle and chest, while the stripes on her back, the tip of her tail, and the markings around her eyes are taupe gray in color. Her hair, which is kept fairly short, is Prussian blue in color, and her sharp eyes are tangerine in color.
History
Childhood
Abilities
Base Stats
Stamina
Great
Attack
Superior
Spcl. Atk
Average
Defense
Great
Spcl. Def
Great
Speed
Good
Reflexes
Average
Magic
N/A
Psyche
Great
Intellect
Great
Other Stats
Eyesight
Great
Hearing
Great
Olfactory
Great
As a knight, Reibas has incredible physical strength, able to easily overwhelm weaker foes with sheer force. She wields a powerful longsword known as the Shining Cutter in combat; it is a fairly heavy weapon that requires two hands to use, and its polished silver surface can reflect some forms of weak, energy-based attacks.
She is quite durable, thanks to both her armor and her toned, sturdy body, and excels in the realm of close-quarters combat. She is also a proficient Solarakinetic, yet generally uses physical, melee-range attacks of the Light Element.
Light Abilities
Elementless Abilities
Status/Defensive Abilities
Resistances
Reibas is relatively resistant to the Element of Light. Being a knight, she is also better at tanking damage than her more fragile comrades.
Weaknesses
Reibas is weak to the Element of Darkness. Her speed and agility are only average, therefore much faster opponents can run circles around her. As she tends to rely on melee-range attacks, opponents who can reliably attack from afar can wear her down with little risk to themselves.
Friends and Foes
Friends
Allies
Rivals
Enemies
Personality
Brave and valiant, Reibas is a stalwart defender of the Light Clan, and is fiercely protective of its people. Unflinching in the face of battle, she will not hesitate to cut down all who threaten the Light Clan, and will always fight to her last breath.
Likes
Dislikes
Biggest Fears
Quotes
Notes
Her name is the Estonian word for "bright" (as an adjective).
Trivia
Her personality is somewhat similar to that of Leona from the MOBA League of Legends.
Community content is available under
CC-BY-SA
unless otherwise noted.