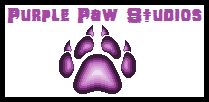 ~ This page is a creation of Purple Paw Studios ~
~~~~~~~~~~~~~~~~~
You may be looking for Regina the Hedgemouse.
Basic Info
Full Name
Regina the Raccoon
Appearance
Description
Fur:
Middle blue purple
,
middle red purple
and white
Hair:
Black
Eyes:
Mint
Biographical Info
Personal Info
Occupation
Freedom Fighter
Skills and Abilities
Skills
Knowledge of computers
Hacking skills
Regina the Raccoon is a member of the Red Valley Freedom Fighters. She typically works alongside Rusty the Cat.
Physical Description
A slender raccoon who stands a little over three feet tall, Regina has a fairly short, pointed snout, somewhat small, pointed ears that stand upright, and a medium-length, bushy tail.
Her fur is primarily middle blue purple in color, with a white muzzle, chest and stomach, as well as middle red purple eye mask, ears, stripes on her tail and shoulders, and hands and wrists. Her hair, which is tied back in a high ponytail, is black in color, and her eyes are mint in color.
Her outfit consists of a fairly short, mellow yellow sleeveless dress with a mikado yellow cloth sash around the waist, and mikado yellow boots.
History
Base Stats
Stamina
Average
Strength
Average
Energy
N/A
Durability
Average
Resistance
Average
Speed
Great
Reflexes
Great
Magic
N/A
Kinesis
N/A
Intellect
Great
Other Stats
Eyesight
Great
Hearing
Great
Olfactory
Great
While she has the least amount of combat experience among her allies, Regina truly shines with her hacking abilities and high intelligence. She typically works alongside Rusty the Cat, and frequently joins him on his missions, using her knowledge of computers to great effect while Rusty sabotages anything unneeded. She even knows how to reprogram robots, so long as they are not overly complex.
Strengths/Resistances
Regina has no specific resistances to any Elements or energy-types. She is quite fast, and can easily outpace slower foes and evade their attacks.
Weaknesses
Regina has no specific weaknesses to any Elements or energy-types. Her defenses aren't anything special, therefore she mostly relies on her agility to try and evade potentially devastating attacks.
Friends and Foes
Friends
Allies
Rivals
Enemies
Family
Romance
Personality
Regina has a bit of a no-nonsense personality, and remains serious in most situations. She focuses intently upon her given task, and is not easy to distract.
Positive Traits
Negative Traits
Neutral Traits
Quotes
Notes
Gallery