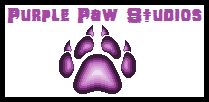 ~ This page is a creation of Purple Paw Studios ~
~~~~~~~~~~~~~~~~~
Basic Info
Full Name
Rastopiti the Desman
Alignment
True Neutral/Good
Relationship Status
Single
Appearance
Description
Fur:
Steel blue
and periwinkle
Hair:
Dark powder blue
Eyes:
Sea green
Biographical Info
Personal Info
Romantic Interests
None so far
Skills and Abilities
Abilities
Basic combat
Stealth
Rastopiti the Desman is a scout that serves the Water Clan of Neso.
Physical Description
A fairly lanky desman who stands a little bit over three feet tall, Rastopiti has a somewhat short muzzle with an oblong nose, short, round ears that sit more at the sides of his head rather than on top of it, and a long, somewhat thick tail that is hairless.
His fur is primarily steel blue in color, with a periwinkle muzzle, chest, and stomach, while the exposed skin of his tail is a pale peach color. His hair, which is cut fairly short, is dark powder blue in color, while his eyes are sea green in color.
History
Childhood
Rastopiti first appeared in Part 4, where he, Kirisame the Deer, and Sulama the Dunnart were waiting for two other Water Clan members to return with news regarding possible Nihlic clan activity around their home.
The runners, Kaatosade the Rat and Resaca the Salamander, finally arrive with the news; while there were no Nihlic forces spotted, Kaatosade commented that they could just "be hiding". This scared Rastopiti a bit, and he vocalized this, to which she responded;
"Would you rather I lied and said there were no chances of Nihlic forces coming here, and then we find them attacking us in the middle of the night?"
Abilities
Base Stats
Stamina
Good
Attack
Good
Spcl. Atk
Good
Defense
Average
Spcl. Def
Average
Speed
Great
Reflexes
Superior
Magic
N/A
Psyche
Great
Intellect
Good
Other Stats
Eyesight
Good
Hearing
Good
Olfactory
Superior
As a scout, Rastopiti is stealthy and fast. He specializes in spying on enemies and monitoring their movements and numbers in order to help his more offensively-inclined comrades. This is not to say that he is completely useless in a fight, however; he wields a dagger for when he absolutely needs to defend himself.
He's not very sturdy, however, as his abilities emphasize speed and dexterity over strength. If overwhelmed by multiple enemies, he can easily be defeated.
Rastopiti is an adept hydrokinetic, and primarily uses low to mid-tier offensive techniques, such as Aqua Jet and Aquatic Shrapnel.
Water Abilities
Elementless Abilities
Status/Defensive Abilities
Resistances
Rastopiti is relatively resistant to the Elements of Water and Fire (his Water resistance is somewhat higher, however). He is also quite agile, able to dodge slow-moving opponents and attacks with ease.
Weaknesses
Rastopiti is weak to the Elements of Electricity and Nature. His defenses are subpar, forcing him to rely on his agility to survive.
Friends and Foes
Friends
Allies
Rivals
Enemies
Personality
Rastopiti seems to have a hard time being brave in the face of danger, although there's no questioning his loyalty to the Water Clan of Neso. He doesn't like getting up in his enemy's face, preferring to hang back and keep tabs on things; he has little confidence in his combat abilities as a result. Despite his shortcomings, he will push himself to act if his allies are in grave danger, even if he'd prefer flight over fight.
It's easy to tell when Rastopiti is nervous or scared; he starts to fidget with his hands a lot.
Likes
Dislikes
Biggest Fears
Quotes
Notes
His name is the Croatian word for "liquefy".
Community content is available under
CC-BY-SA
unless otherwise noted.