Rainbow Ruin Zone is a location in the Sonic the Hedgehog Series. It is a lost Ruin on North Island and the second Zone of Sonic Eclipse.
Description
Rainbow Ruin is deep within Tropical Turquoise's mountains. It is a lost city crumbling apart with old age, with several breakable platforms. The ruins are hidden by the mountainous terrain, and rainbows litter the skies.
History
Many of the properties of Rainbow Ruin come from the alleged descriptions of the lost R2 level from Sonic CD. The Ruins theme, breakable floors, rainbows, and more. It is possible that this is the true R2 Level.
Giant Ring Locations
Act 1
Near the midway point, there is a difficult breakable parkour section that requires good momentum, but succeeding will reward you with a Giant Ring. Right before the miniboss, there is a section of breakable floor that can kill you if you're standing in the wrong spot, but staying on the far right will reward you with another Ring.
Act 2
If you take the lower path and avoid the Antillons and spikes, then take the S-Tubes and avoid a spring that kills you, you can find a Giant Ring with a spring to take you up. For the more brave, below the upper shortcut is breakable floor that seems to drop you into a bottomless pit, but holding right actually reveals a secret Giant Ring. There is even a third ring you can find by reaching the spring yard and landing on one of the springs on a higher platform.
Bosses
Act 1
The Caterkiller Mega makes its way out of the ground. It will throw its pieces at you before growing again. Six hits are required.
Act 2
Robotnik uses a drill to destroy the boss arena, and succeeds, but destroys his drill in the process. He will then drop mines on the ground to knock you into a bottomless pit. Eight hits will stop Robotnik in this Zone.
Trivia
Rainbow Ruin shares many properties with the lost R2 level, leaving fans to believe that this is what R2 was supposed to look like.
The Antillon Badnik from R2 was repurposed in this Level.
Rainbow Ruin is the first level in which you can play as Super Sonic, Super Tails, or Super Knuckles.
Theme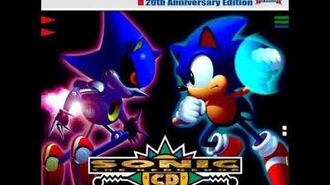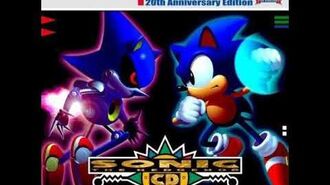 Community content is available under
CC-BY-SA
unless otherwise noted.