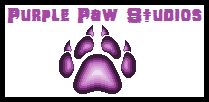 ~ This page is a creation of Purple Paw Studios ~
~~~~~~~~~~~~~~~~~
Basic Info
Full Name
Nocturna the Owl
Species
Mobian/Great Horned Owl
Appearance
Biographical Info
Personal Info
Skills and Abilities
Abilities
Flight
Long-ranged magic combat
High intelligence
Powers
Aerokinesis
Psychic abilities
Nocturna the Owl is the leader of The Air Raiders, an all-female group of Mobian birds.
Physical Description
Nocturna is a slender owl who stands at average Mobian height. Her feathers are a mottled mixture of Seal Brown, copper and tan, with a white facial mask, chest and stomach, while her hair, which reaches to her shoulders, is bistre in color. Her keen eyes are citrine, and seem to shine with a gentle wisdom.
History
Base Stats
Stamina
Good
Attack
Average
Spcl. Atk
Great
Defense
Average
Spcl. Def
Average
Speed
Great (on land)
Superior (flying)
Reflexes
Great (on land)
Superior (flying)
Magic
Superior
Psyche
N/A
Intellect
Superior
Other Stats
Eyesight
Superior
Hearing
Great
Olfactory
Great
A skilled Aerokinetic, as well as an adept psychic, Nocturna excels in long-range, energy-based combat, and is also able to fly, being a bird and all. Her speed in the air is very fast, and her specialized wings make her nigh silent while in flight, a trait shared by all owls.
She is also highly intelligent, possessing a keen tactical mind, and has incredible eyesight as well.
Resistances
Nocturna is resistant to the Element of Nature, and her Psychic alignment makes her resistant to Soul Energy. She is also quite agile, able to dodge slow-moving opponents and attacks with ease.
Weaknesses
Nocturna is weak to the Elements of Earth and Electricity, and her Psychic alignment makes her weak to Chaos Energy. Her defenses are subpar, forcing her to rely on her agility to survive.
Friends and Foes
Friends
Allies
Rivals
Enemies
Personality
Graceful and wise, Nocturna seems to radiate a gentle aura about her. She is incredibly patient and intelligent, adept at keeping a cool head in tough situations. She's shown to have a keen interest in ancient history, and owns quite a few books on the subject.
Likes
Dislikes
Biggest Fears
Quotes
Notes
See Also
Community content is available under
CC-BY-SA
unless otherwise noted.