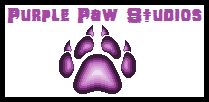 ~ This page is a creation of Purple Paw Studios ~
~~~~~~~~~~~~~~~~~
Basic Info
Full Name
Nethevere the Shrew
Species
Mobian/Smoky Shrew
Relationship Status
Single
Appearance
Description
Fur:
Russet
and
buff
Hair:
Black
Eyes:
Mantis green
Biographical Info
Personal Info
Occupation
Earth Clan knight
Skills and Abilities
Skills
Skilled w/ battle axe
Abilities
Hand-to-hand combat
Great physical strength
Nethevere the Shrew is a knight that serves the Earth Clan of Temblor. She is the sister of Polvere the Shrew.
Physical Description
A somewhat burly shrew who stands a little over three feet tall, Nethevere has a somewhat short muzzle with an oblong nose, short, round ears that sit more at the sides of her head rather than on top of it, and a relatively long, thin tail.
Her fur is primarily russet in color, with a buff muzzle, chest, and stomach. Her hair, which is shoulder-length and straight, is black in color, and her eyes are mantis green in color.
History
Childhood
Base Stats
Stamina
Great
Strength
Great
Energy
Poor
Durability
Great
Superior - Resolve
Resistance
Good
Great - Resolve
Speed
Average
Reflexes
Average
Magic
Good
Kinesis
N/A
Intellect
Good
Other Stats
Eyesight
Good
Hearing
Great
Olfactory
Superior
As a knight, Nethevere has incredible physical strength, able to easily overwhelm weaker foes with sheer force. She wields a battle-axe in combat; while the head of the axe decently sharp, the weapon's true power comes from its great weight. This allows her to deal a staggering blow to unprepared enemies and even knock lightweight foes off their feet if she hits hard enough.
She is quite durable, thanks to both the armor she wears, and her well-muscled and sturdy frame, and she excels in the realm of close-quarters combat. She is also a decently proficient geomancer, yet generally uses physical, melee-range attacks of the Earth Element.
Genetic Ability: Resolve
Like her cousin, Kirabo, she possesses the genetic ability of Resolve; upon being affected by certain harmful status conditions (namely poisoning, paralysis or burning), both her defense against physical attacks and her defense against energy-based attacks increase by roughly 50%. However, she still suffers from the negative effects brought on by those conditions.
Strengths/Resistances
Nethevere is relatively resistant to the Elements of Earth and Electricity (her Earth resistance is somewhat higher, however). Being a knight, she is also better at tanking damage than her more fragile comrades.
Weaknesses
Nethevere is weak to the Elements of Wind and Water. Her speed and agility are only average, therefore much faster opponents can run circles around her. As she tends to rely on melee-range attacks, opponents who can reliably attack from afar will easily wear her down.
Friends and Foes
Friends
Allies
Rivals
Enemies
Personality
A warm-hearted and easy-going woman, Nethevere gets along with everyone in the Earth Clan. While dedicated to her role as a soldier, she often prefers to try and talk things out before resorting to combat when dealing with a perceived enemy. She is not necessarily a true pacifist, yet she believes that immediately resorting to violence is a foolish thing to do.
Positive Traits
Neutral Traits
Negative Traits
Quotes
Notes
Community content is available under
CC-BY-SA
unless otherwise noted.