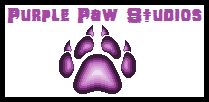 ~ This page is a creation of Purple Paw Studios ~
~~~~~~~~~~~~~~~~~






Necromentia, Empress of Nightmares
Biographical Information
Age
Unknown
Alias
Physical Description
Species
Crossbreed (Between a bat, and either a wolf or a coyote)
Gender
Female
Description

Fur: Black
Eyes: Red
Gray Hair

Attire

Imperial Shirt
Long Skirt ripped at the bottom
Gloves

Political Alignment and Abilities
Affiliations

Kingdom of Terror (Leader)

Abilities

Spectramancy
Umbramancy
HellMagick
Advanced combat
Flight

Super Forms

Nightmare Necro

Other Information
American V.A.
Japanese V.A.
Theme Song(s)
Appearances

None

Original Creator
Ryushu
Necromentia, Empress of Nightmares, is the Queen of the Realm of Nightmares, she is Important (but not Exclusive) to Night of Infinity.
Physical Description
History
Abilities
As the Empress of Nightmares, Necromentia has the power to make one see their greatest fears, and she has control over Darkness and Shadows. She is also able to use HellMagick, and is a powerful fighter. She is also able to fly.
Nightmare Necro
She also has a Superform called Nightmare Necro, in which she transforms into a Monstrous 3-headed Dragon like creature made of Darkness, this is a more powerful form, as she has the ability to turn her hands into Dragon heads made of Darkness that have the ability to extend.
Personality
Trivia
The Character was of Ryushusupercat's Idea, therefore, it is also her Character

"I got the idea for the name while I was watching a horror movie of the same name; 'Necromentia'." - Ryushusupercat

Her name is a portmanteau of necro (meaning "dead") and dementia.
Community content is available under
CC-BY-SA
unless otherwise noted.