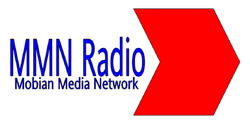 Mobian Media Network Radio is a service of the MMN which has operated in the United Regions of Gemton under the terms of a Royal Charter since 3137. MMN Radios 1 to 8 are based in Grandview, Glending, but programmes are also made in many other cities across the U.R.G. All MMN Radio channels are available on DAB radio and also on the internet in True Media and WMA streams.
History
On 11th October 3136, the Mobian Media Network gained control of the airwaves under the terms of a Royal Charter. Sington Wraith, who had been the founding Managing Director of the commercial company, became the first director. He expounded firm principles of centralised, all-encompassing radio broadcasting, stressing programming standards and moral tone. These are set out in his autobiography, influencing modern ideas of public service broadcasting in the United Regions of Gemton. To this day, the MMN aims to follow the Wraithian directive to "inform, educate and entertain". Critics of his approach state that he was dictatorial and that he imposed a theocratic viewpoint on the broadcasting service. Wraith's ideals were utterly at odds with the model of light entertainment based commercial radio adopted in some other countries (e.g. the United Federation).
Stations
The MMN today runs eight radio stations, as MMN Radio 9, which was an advertising station, was dropped due to the high popularity of CONTROVERSIAL Radio, which put their own spin on advertising[1].
The "main" radio stations, available via both analogue (FM & AM frequencies) and Digital Audio Broadcasting (DAB), are:
Directors of MMN Radio
Notes
Community content is available under
CC-BY-SA
unless otherwise noted.