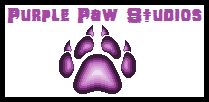 ~ This page is a creation of Purple Paw Studios ~
~~~~~~~~~~~~~~~~~
Basic Info
Full Name
Mitsero the Quoll
Species
Mobian/Eastern Quoll
Appearance
Description
Fur:
Persimmon
,
peach puff
, and white
Hair:
Black
Eyes:
Persian rose
Biographical Info
Personal Info
Occupation
Fire Clan civilian
Skills and Abilities
Abilities
High agility
Stealth
Mitsero the Quoll is a civilian of the the Fire Clan of Fiamme.
Physical Description
A slim quoll who, as expected for her age, barely stands over two feet tall, Mitsero has a somewhat short muzzle with a triangular nose, medium-sized, somewhat triangular ears that mostly stand upright, and a medium-length tail that tapers down to a point.
Her fur is primarily persimmon in color, with a peach puff muzzle, inner ears, chest, and stomach, as well as a white tail tip, and white spots on her back, face, and shoulders. Her hair, which is tied into a high ponytail, is black in color, and her eyes are Persian rose in color.
History
Childhood
Abilities
Base Stats
Stamina
Average
Strength
Poor
Energy
Average
Durability
Poor
Resistance
Poor
Speed
Great
Reflexes
Great
Magic
N/A
Kinesis
Average
Intellect
Great
Other Stats
Eyesight
Great
Hearing
Superior
Olfactory
Great
As a child, Mitsero has no combat experience of any kind, nor does she have any considerable offensive power; she's about as strong as the average (human or Mobian) kid. She is quite fast, and is decently stealthy; she also has access to basic Pyrokinesis, but she can only pull off low-level techniques of the Fire Element; she also carries no weaponry. Being a quoll, she has sharp teeth and decently strong jaws, and can deliver painful bites if she needs to.
Strengths/Resistances
Mitsero is relatively resistant to the Elements of Fire and Nature (her Fire resistance is somewhat higher, however). She is quite fast, and can easily outpace slower foes and evade their attacks.
Weaknesses
Mitsero is weak to the Elements of Ice, Earth and Water. Her defenses aren't anything special, therefore she mostly relies on her agility to try and evade potentially devastating attacks (not that she should be fighting in the first place).
Friends and Foes
Friends/Allies
Rivals
Enemies
Family
Romance
Personality
Mitsero is much like any child of her age; she's always looking for adventure, and hates being bored. She frequently accompanies her mother Poletamine whenever she goes out delivering goods to and from the Fire Clan's village, but its not uncommon for her to go ahead of the caravans in order to satisfy her craving for adventure. This has, of course, gotten her into trouble more than once.
Positive Traits
Negative Traits
Neutral Traits
Quotes
Notes
Her name is the Filipino word for "burner".
Community content is available under
CC-BY-SA
unless otherwise noted.