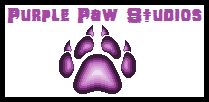 ~ This page is a creation of Purple Paw Studios ~
~~~~~~~~~~~~~~~~~
Basic Info
Full Name
Mitrumas the Dunnart
Appearance
Description
Fur:
Silver
, black and white
Eyes:
Tiffany blue
Biographical Info
Personal Info
Occupation
Wind Clan civilian
Skills and Abilities
Powers
Novice-level Aeromancy
Mitrumas the Dunnart is a young civilian of the Wind Clan of Khazri. She is best friends with Makonis the Hedgecat, and the two often get into a lot of trouble (yet Mitrumas always seems to have fun with it).
Physical Description
A slender dunnart who barely stands over two feet tall, Mitrumas has a somewhat short muzzl with a round nose, quite large and fairly rounded ears that stand upright, and a relatively thick, medium-length tail that tapers down to a point.
Her fur is primarily silver in color, with a white muzzle and chest. Bold, black lines run from the front of her eyes down to the tip of her snout, and the tips of her ears are also black. She has no hair on her head, instead having a tuft of longer fur, and her eyes are Tiffany blue in color.
History
Childhood
Abilities
Base Stats
Stamina
Average
Strength
Average
Energy
Average
Durability
Poor
Resistance
Poor
Speed
Good
Reflexes
Good
Magic
Average
Kinesis
N/A
Intellect
Good
Other Stats
Eyesight
Great
Hearing
Superior
Olfactory
Superior
As both a civilian and a child, Mitrumas has virtually no combat capability; she is fragile, with paltry physical strength.
She is a novice aeromancer, and can only use low-level techniques, like Gust and Wind Needle. However, she is quite fast, and better at being stealthy than one would expect; her small size helps out a lot with this.
Strengths/Resistances
Mitrumas is relatively resistant to the Elements of Wind and Nature (her Wind resistance is somewhat higher, however). She has no special resistances besides her respectable speed, which helps her evade enemies; not that she should be in combat in the first place.
Weaknesses
Mitrumas is weak to the Elements of Earth and Electricity. She is fragile, with poor physical strength; she isn't meant to fight, after all.
Friends and Foes
Friends/Allies
Rivals
Enemies
Personality
Mischievous and adventurous, Mitrumas seems to have a hard time keeping herself out of trouble, and will more often than not drag her best friend Makonis along for the ride. She is quite bold and headstrong, and rarely backs down from a threat, even if it'd be in her best interest to flee.
Positive Traits
Neutral Traits
Negative Traits
Quotes
Notes/Trivia
Her name is the Lithuanian word for "swiftness".
Community content is available under
CC-BY-SA
unless otherwise noted.