How where they created?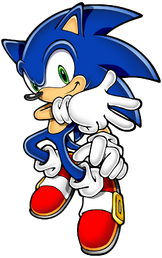 a band of Rock (also derived) and Metal (also derived), is sent under the production of Sonic, and thanks to a time of Tails machine. They were transported to the most important rock decades, beginning in the 50´s, they founded the band in 1955 by signing with producers of Phonograms as Vertigo and choral society, and under your own license of "SEGA music publischer´´ and so in 1957 recording their first LP vinyl 78 RPM with the name of" Rock & Dance´´. The first training was would carry out with 5 members that make up: a keyboardist, a drummer, a singer and at the same time guitarist, a bassist and a guitarist rhythmic with background vocals.
Line up of the band
started the first LP with the voice and guitar of Tails, Sally Acorn solo guitar, the keyboard was ASH, bass it had SHADOW and the battery by Manic (brother of sonic).
The band had a great number of changes of members, to exception of Tails and Manic that were the most loyal to the group. Of all alignments that suffered the band, is believed to be the best in the 70´s and 80´s, with Shadow on vocals and guitar, mighty bass, tails as a guitar soloist and voice of Fund, manic on drums and ray in the keyboard and effects.
problems
There were errors in some albums, and also disputes. Of the more than 20 albums that made up the METAL GUYS!, considered the album "HIPNOSIS´´ (1993) who was with new Member as Fang on vocals and bass, julie - su on keyboards, rhythm guitar in Mina. Manic and Tails felt them Horrible, since said letters a little out-of-style, plus his pace was bipolar (changed of genre), as well as the horrible moans a
nd cries of Fang. Are you recognized with 1 star, Tails leave concluded the following:"i hate the voice of Fang since we were in recording, his musical style was to go to the Tomb that chooses to launch the study window a box with 25 tapes, 30 CD´S and 10 LP´S that hid in fire´´Miles "Tails´´ Prower
designing the disc and the artistic work
the cousin of Tails, Denis, a Fox with 2 tails, also was responsible for the design of the band, at a glance note you that it is as a dark being, but he was friendly with the band, that many albums were successful thanks to the, on the other hand also was commissioned for the costumes the band memberseither for the cover of the album or the live concerts.I only help with their collaboration as a member in 3 albums:-colorful Vortex (1967)
-waking in arms (1995)-a King 5 Queens (2002)in tribute to the band album "BLACK SABBATH´´, use the help of Tails Doll and Dr. Eggman to make the video of "Zero the hero´´ that was a great performance.When he was a member of the band, Denis was the bassist, always gave opportunity to sing 2 songs on each disk, so it was more valued by fans, since his way of shouting and singing was as being a dark rock that scared you, wake up the fame of the band creating a contract in 1999 with EMI.``it be must be magic and Rock n´ Roll for creative imagination´´
Neon Lights (1975)
the best album of all, with the best mix of sound and the alignment of...Manic: drums, background vocalsShadow: rhythm guitarTails: voice and guitarMighty: bassRay: keyboard and effectswith the great theme "Live and Learn´´ achieved fame and respect. We know that Tails has a voice of a child, but study vocalization until I can define it more than I could sing almost like Tony Martin (black sabbath) and Ian Guillán (deep purple). Learned to master the guitar thanks to Amadeus Prower (his father) who was the tutor of shadow more.Are you appreciated to Ray for having made some great effects from a violin to almost a whole arquesta. "Firewoman´´ was another major issue that made up that it was where Manic Pike his voice, besides that dedicated a song to Sonic (producer) which called ``Sonic Heroes´´which was used for a game whose name received in 2002.
The lord of darkness (1985) & Unknown ​(1990)
are you met as the darkest and most metalheads albums where practiced "the tritono´´ and frightened many, in" The lord of darkness´´ were transformed into his dark side, that greater rebellion proved was Tails, I use a guitar shaped Os of death, a cross, boots with spikes and piercings.
An album based on themes of bands like black sabbath, where wearing monks with crosses of wood, a hood that was blocking them half-face and a great song called "if i were re born´´, was thinking he spoke of worship but they only exemplify design thank you to Scourge.
tributes to bands
``A new generation´´ Never say die (1998)
TRACK-LIST
-never say die (Black sabbath)
-dream police (cheap trick)
-smooke on the water (deep purple)
-wind of change (scorpions)
-barracuda (heart)
-heart shaped box (nirvana) AND more.....
members of the band
-Tails: vocal and 2nd guitar
-Mina: principal guitar
-Fiona: bass
-Manic: precursions
-Ray: keyboard
Metal Guys! Rock Tribute (2005)
members of the band
Scourge: vocal and 2nd guitar
Shadow: bass
Manic: Drums and precursions
Tails: solist guitar and fond vocal
Ray: keyboards
Crossing the rock border ``bienvenidos a mèxico´´ (2000)
the only album in Spanish where interpreted musical themes from the 50´s until 2000, based on Teen Tops, Los Apsons, El Tri and other rockers of mexico.It was sold under license from EMI, capitol and Warner music in mexico.
members of the band
Lara-Su: bass

Tails: vocal and 2nd guitar
Manic: precursions and 2nd voice
Mina: solist guitar
Ray: keyboards and effects
Metal Guys! interpret songs of BLACK SABBATH (1996)
a great production of Vertigo Records, in addition to the great participation of Rob ' or the hedge, was a collection of 2CD´s and a VHS videos of the band and an interview with OZZY, IOMMI, WARD and BUTLER, as well as the music video of "Tails and Iommi game!", was a great tribute the band appreciate them too.
members of the band
Rob `O: vocal and bass
Ash: keyboards and effects
Manic: precursions
Tails: solist guitar and fond voice
Mina: 2nd guitar
Community content is available under
CC-BY-SA
unless otherwise noted.