Basic Info
Full Name
Melody Bonnie Paeth the Hedgehog
Relationship Status
Single
Appearance
Biographical Info
Relatives
Unknown mother (deceased)
Giovanni the Hedgehog (father)
Personal Info
Skills and Abilities
Abilities
Singing
Ice breath
Icicles at will
Blizzards
Other Info
Sexual Orientation
Bisexual
Quirks
Grips arm periodically
Twirls hair nervously
Will sway side to side slowly

Melody the Hedgehog (ヘリコプターのメロディー Herikoputā no merodī) is an 18 year old hedgehog with the power of cryokinesis, the ability to manipulate ice, from her father. She also possesses her late mother's singing abilities, hence where her father named her after his late wife. 
Melody also has synesthesia, a perceptual condition in which the stimulation of one sense triggers an automatic, involuntary experience in another sense. She has both grapheme-color synesthesia, a type of synesthesia where numerals and letters have a certain color (e.g. her A's are red and her 6's are yellow) and chromesthia, another type of synesthesia where whenever she hears sound, she can see colors (e.g. she can see sparks of indigo whenever she sings).
Appearance
Physical Appearance
Melody is an 18 year old hedgehog that stands at 3'5" and weighs about 80 pounds. Her fur is a few shades lighter of a black, but not enough shades to be considered grey. Her hair is a dyed blue, short and really curly and frizzy like. Her muzzle, inner ears, and arms are brown colored, and not a peach like color. She has heterochromia iridum, with her left eye being a jade green and her right eye being turquoise, and not being two exactly different colors. She has two eyelashes on each side of her eyes.
Attire
Melody has a big royal blue ribbon on the tippity top of her hair, which she picked out herself. She has a blue shirt with sequins all over and it also comes with poofy sleeves. She also wears a just as poofy blue skirt to compliment her shirt. For shoewear, she has typical blue converse sneakers with sequins that she embedded on there personally.
Personality
Melody is generally an approachable person. She loves having conversations with other people, and she is always interested in what people have to say. She shows a lot of manners, such as saying "please" and "thank you," and she also generally doesn't get angry as others can. Her singing has helped her with a lot of anxieties, she claims.
Her father describes her as having the "heart of a child." She usually has a bubbly and friendly face, and is always hyperkinetic. She can never sit still! Most people mistake her for being gullible and vulnerable, when she is neither of those characteristics. She is a pretty intelligent girl, and she always listens to both sides of the argument before forming a proper opinion. She shows compassion to a lot of people, always claiming that there's at least a spec good in everyone.
Likes
Singing
Running around
Any shades of the colors blue and purple
Her synesthesia (she doesn't consider it a disability or anything, but rather a gift)
The rain
Her father
Reading interesting books
Using her cryokinesis to make her singing shows pop out
Dislikes
When people are hard on themselves
Way too loud or annoying sounds
History
Melody grew up her whole life not knowing who her mother was. Her mother had died during childbirth, so it was up to Melody's father to raise her on his own. Giovanni, Melody's father, named Melody after his wife, hoping he could have some connection with his late wife. Giovanni did everything in his power to make sure she had a wonderful childhood. He made sure she had almost everything she needed, like food and shelter, and also splurged her a bit too. After all, Melody was his only child.
When Melody was about five, Melody accidentally froze the whole room, not understanding what she was doing. Luckily, her father came in on her at the exact moment and realized that she inherited his cryokinesis. He had to make sure that he trained her so that she didn't accidentally freeze the whole house. But that was the beginning of other discoveries.
Giovanni was right; Melody had also inherited her late mother's singing abilities. Giovanni also made sure for her to practice on that, too, but he still had a feeling she had something quite mysterious. Because as the years went on, he noticed something strange about Melody. Whenever she was reading, she would occasionally blurt out, "A has a pretty color, it's red! B is yellow! C is green! All these letters and numbers have color! Wowie!" Her father was confused; the text was in black; was she seeing things he couldn't see? Another strange instance was when she played her toy piano, she said she always saw colors. Sparks and wavy lines.
When Melody was seven, she was found out to have synesthesia, which is when two senses are joined together. For instance, whenever she heard sound, she saw color. She could also perceive letters and numbers with their own colors too. Giovanni was rather curious as to how she developed it because he never had it and his late wife never mentioned anything out of the ordinary. But either way, Giovanni was supportive the whole way through and made sure to let his child's creativity explore. He taught her other things, such as techniques with Melody's cryokinesis and how to play the piano.
Overall, Melody could describe her childhood as happy and awesome discovery.
Powers
Cryokinesis
Melody inherited this ability from her father, Giovanni. With this, she is able to make ice come out of her hands at will but is also able to freeze liquids with ease. She is able to also use her ice breath to also freeze liquids instead of her hands. She is able to make icicles at will, along with the ability to make blizzards. However, she is working on her blizzard ability because it's not effective at the moment. Because she has cryokinesis, she and her father are able to withstand cold temperatures longer than anyone else can, and without a coat too.
Abilities
Singing abilities
Melody inherited this ability from her mother, who was also named Melody. With this ability, she can sing very softly and can hit high notes. While singing, her synesthesia kicks in, and she can see sparks of blue or indigo, depending on how high or low she or someone else is singing. Because of her singing ability, she recently learned how to use what she calls a "death scream," which will hurt her and others.
Synesthesia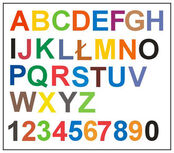 It's unknown how she inherited synesthesia because Melody's mother never mentioned anything about it to her husband and Giovanni claims he doesn't have it. Melody has both grapheme-color synesthesia, where numerals and letters have their own color, and chromesthesia, which is whenever she hears sound, she can also see color. She doesn't consider these as disabilities or anything negative, but she considers them a gift. She jokes often that she can see in color.
Skills
Piano
Melody learned how to play the piano when she was around 13 years of age. She learned this at a quick rate because of her synesthesia, and by the time she was 16, she was able to play the piano with no more practice. With her singing abilities, she's able to create a masterpiece.
Weaknesses
Pryokinesis
Melody's obvious weakness is pryokinesis, the ability to manipulate fire. She will almost to always lose to anyone with this ability, but she would still fight regardless until the moment she does lose. However, she does like the warmth they'll emit.
Stats
Stats are based from 1-10. 1 being the lowest and 10 being the highest.
Attack: 7 - Melody doesn't have any fighting skills. However, her cryokinesis makes her attack a 7 because she is able to fight with her cryokinesis; she just can't fight with her fists/legs.
Defense: 8 - Easier said than done; she is able to defend for herself and can guard for herself.
Speed: 7 - She can run pretty fast, and considers herself pretty agile.
Magic: 0 - Melody does not possess any sort of magic ability.
Evasion: 7 - Her fast reflexes enable her to avoid attacks with almost ease.
Intelligence: 9 - She also has a great memory, and is able to learn concepts within weeks. She would always hit the books and would study a lot, mostly for her singing and cryokinesis.
Skills: 9 - Her piano skills are rather marvelous along.
Accuracy: 8 - Melody's cryokinesis is pretty accurate to the target, for the most part.
Stamina: 9 - Melody is a rather eccentric girl, and because she can run fast, she can stand for days. 
Tolerance: 7 - She is a durable and rather tough cookie, and she can stand multiple attacks at a time. 
Overall: 72%
This character's fourstat code is 7665
Relations
Family
Giovanni the Hedgehog (father) - Giovanni and Melody bear a close relationship, after the death of Melody's mother. Even if she didn't die, the two would have had a close relationship anyway. He helped her improve her cryokinesis, while also helping her improve her singing abilities, inherited from her own mother.
Friends/Allies
Nebula the Cat (friend, crush) - Nebula and Melody are pretty good friends, and they sometimes perform musical acts together. Melody is often flustered around Nebula, and always is joyous around her.
Enemies/Rivals
Gallery
Trivia
If for any reason you wish to look at the old Melody (which started off as a bat and wasn't really all that good), then do so here.
According to her dad, she has a beautiful laugh.
Community content is available under
CC-BY-SA
unless otherwise noted.